2021. That is the year automotive manufacturer Volvo says consumers will see their
self-driving vehicles in showrooms and on the roads
.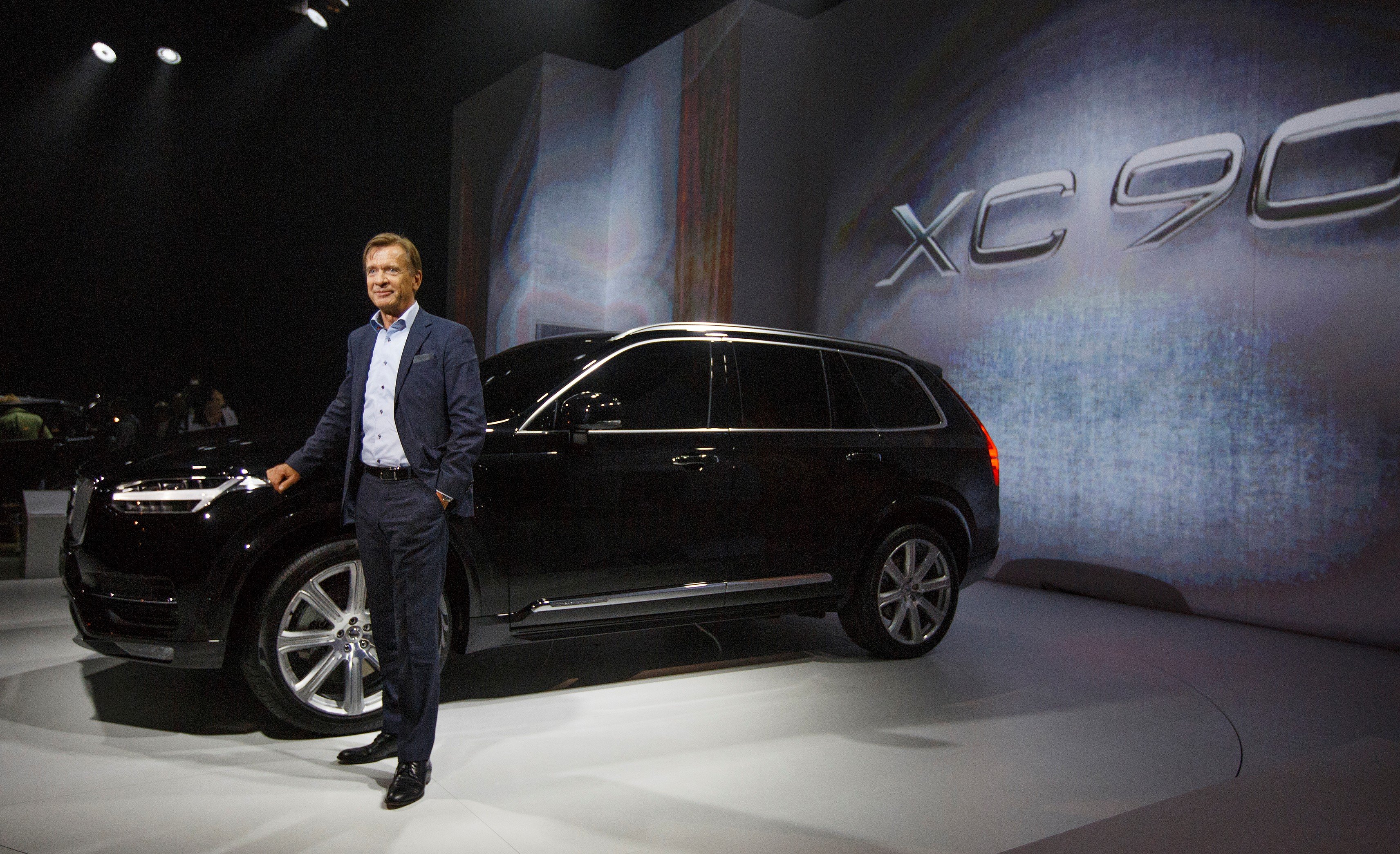 CEO Hakan Samuelsson made the announcement at the Global Mobility Leadership Forum in Detroit, stating that the self-driving option will add about $10,000 to the sticker price of a luxury model.
Hakan Samuelsson CEO introduces Volvo ' s XC90. Image Credit: Volvo "To make a car even more premium, one of the most interesting things is a full autopilot,"
said Samuelsson
. "Not a supervised version, but really the one that you can sit back and watch a movie or whatever."
Of course, occupants can take control of the vehicle if necessary, but Volvo is the first manufacturer to give drivers the option to ignore the road unless an emergency occurs.
Obviously, taking control nearly entirely out of the human driver's hands requires the utmost in reliability. A team of 70 engineers will work on implementing and testing the technology in a research center in Silicon Valley, the home of similar facilities managed by Ford, Mercedes and General Motors. Volvo U.S. CEO Lex Kerseemakers says employees could start work as early as this week.
Uber Helps Drive Volvo Innovation
Meanwhile, Uber, the gig-based transportation network operating in hundreds of cities across the globe, has modified 100 Volvo XC90 vehicles with self-driving technology. The cars will be tested in Pittsburgh, PA, in a program hosted by Volvo this month. Similar tests are expected to take place in Sweden, U.K. and China in early 2018. The tests are designed to discover how people will use autonomous vehicles and what they will do while the car is being self-driven.
Volvo's self-driving vehicles could hit showrooms as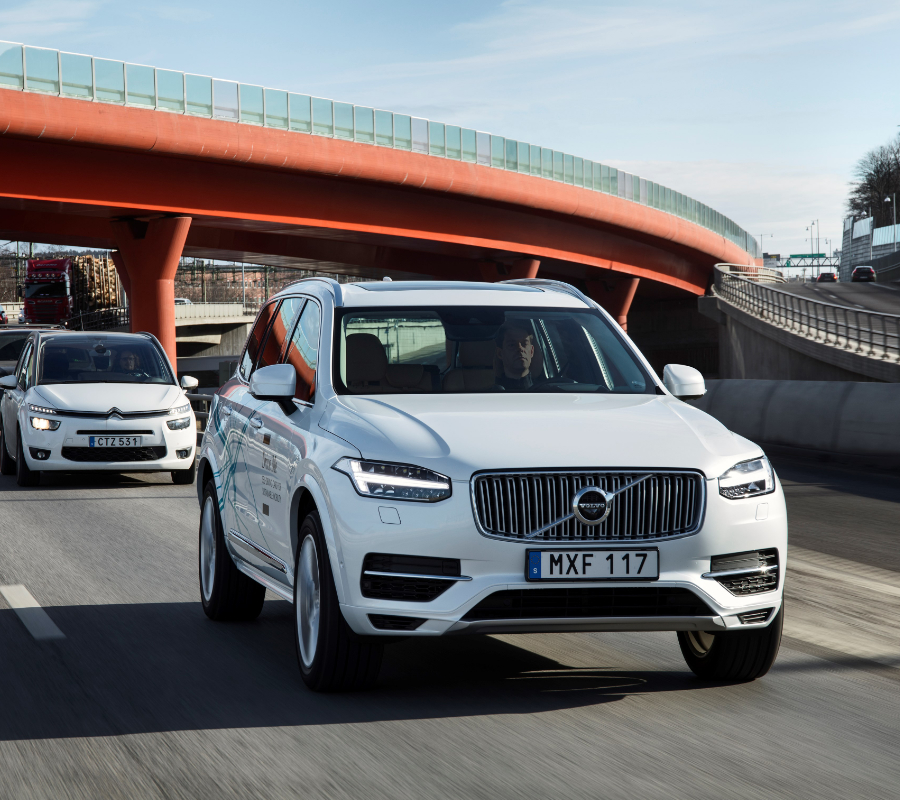 early as five years from now. Image credit: VolvoUber has a large stake in the testing, as the self-driving cars will be picking up Uber passengers (free of charge for the purpose of the trials), with an Uber partner behind the wheel to supervise and take control of the car if necessary.
The Volvo XC90s will include cameras, GPS tracking systems, laser monitoring and other advanced technology to help avoid collisions with pedestrians or other vehicles. The car will also send and receive signals between other fleet members regarding traffic or road construction. Uber's self-driving system has the benefit of extensive data obtained by the Uber applications on partners' smartphones.
Developing Safer Technologies
Volvo and Uber agree that self-driving cars are not the solution to ending all automotive accidents forever. Following the recent death of a Tesla autopilot driver after a collision with a tractor-trailer, those involved in the development of autonomous driving technologies are acutely aware of the dangers.
However the solution is to focus on development and testing to continue creating safer self-driving cars and to reduce the risk of accidents. With the ambitious date of 2021—or sooner—to bring self-driving vehicles to market, Volvo is working to do exactly that.