Athletes and fitness enthusiasts can go to great lengths to improve performance. Some drink protein mixtures, others take vitamins and supplements, and some even go to extreme and illegal lengths.
As technology advances, there may be a more high-tech way to get in shape and boost performance.
A company called Halo Neuroscience has developed a headset device that looks like an ordinary pair of headphones for music listening, but actually sends energy pulses into the brain to improve training.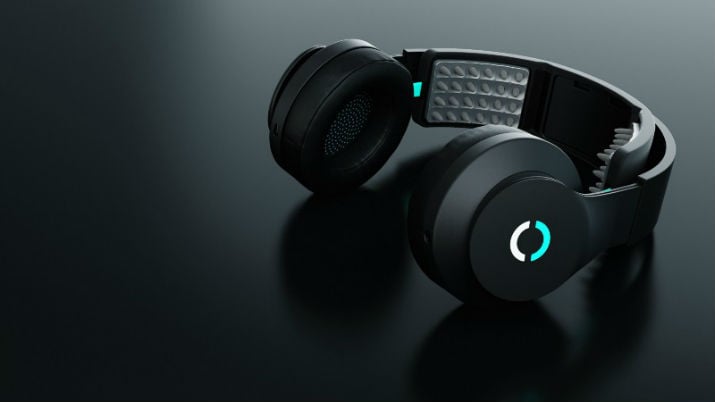 The company was started by Dr. Daniel Chao, whose passion for technology and the brain led him to conduct research at the University of California, San Francisco, to discover a new therapeutic muscular dystrophy treatment. Chao was also conducting research at Stanford during the time many new Internet companies began to grow.
"It was impossible to ignore the craziness of Silicon Valley in that environment," said Chao. "I began to realize that small medical technology companies had the potential to help people on a wide scale."
After his time at Stanford, Chao met future Halo Neuroscience co-founder Brett Wingeir at a start-up company and the two set out to transcend the barriers of neurostimulation.
"I learned that almost all products in this category required surgery and implanted products, which many patients were too scared to test out themselves," said Chao. "Brett and I wanted to harness the powers of neurostimulation in a non-invasive way that people wouldn't be scared of, which is how the idea for Halo came about."
Halo Sport looks like a pair of headphones but when a user wears it, it sits on top of his or her brain's motor cortex, which controls movements throughout the body.
It includes three foam primers that are attached beneath the device—each targets specific parts of the motor cortex to trigger different body parts.
The duo developed a technique called "neuropriming," which allows Halo to modulate an athlete's motor skills, explosiveness and endurance.
During neuropriming, the headset sends small pulses of energy to the brain that enhance the connection between the neurons and the muscles to create new circuits that prime the body for a workout.
"Neuropriming fuels the brain for optimal performance, similar to how Gatorade or protein bars fuel the body," said Chao.
The company does not suggest that anyone who uses the device once or twice will notice the effects, but rather that repeated use over a period of weeks can produce notable gains.
In preliminary tests, Halo Sport proved effective.
"After implementing a training regime aimed at increasing agility and explosiveness, the United States Ski and Snowboard Association (USSA) measured notable improvements. Compared with a control group, ski jumpers that used Halo Sport improved their propulsion force by 13%, and increased jump smoothness by 11%," Chao revealed.
To use the device, athletes can simply put the headset on for the first 20 minutes of a normal workout in order to reap the benefits. Halo Sport works in conjunction with an app that is currently available for iOS, with Android compatibility on the way. Using the Halo Sport app, users can begin their neuropriming session. The device will play an audio cue when the session is complete. From that point, users can remove Halo Sport or continue using it to play music during a workout.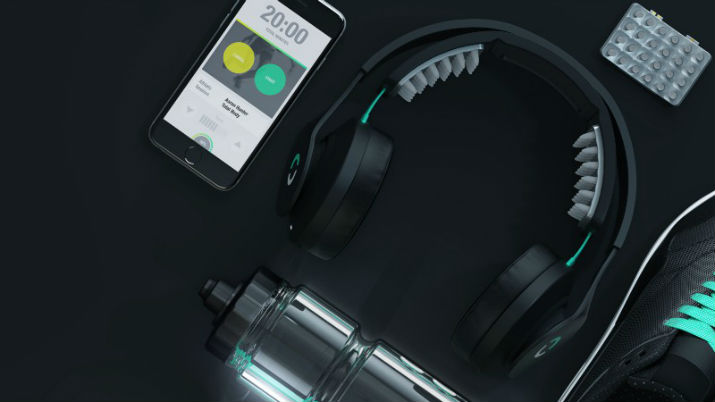 Because the headphones are just a means of stimulating the brain, Chao admits the audio quality of the headphones is an aspect that can be improved. He would also like to incorporate Bluetooth capabilities for wireless audio.
At this time, Halo Neuroscience is only targeting the part of the brain that is associated with motor skills, but Chao says there are a variety of other products in the works that will target different areas of the brain for different outcomes.
"Through technology, we have the potential to hack our bodies to make ourselves better, faster and stronger than ever before. The possibilities to improve performance and develop rehabilitation techniques are endless," said Chao.
The first, limited consumer release of the headset has come to an end for now, but Halo Sport Pro is available for elite teams, athletes, trainers and performance organizations.