Music is the ultimate art form for emotion. It can make you cry. It can make you happy, relaxed or pumped to do a workout.
Now, robots can tell your emotional state too.
Researchers at Osaka University, Tokyo Metropolitan University, Research Institute imec in Belgium and Crimson Technology have created a machine learning device that detects the emotional state of its listeners and then produces new songs to elicit new feelings.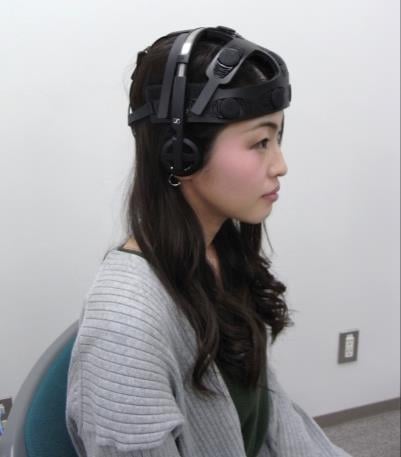 Using wireless headphones that capture brain waves, a machine was able to tailor music to the feelings of the listener. Source: Osaka University Machines generally give little consideration to the emotional response of its audience and are preprogrammed with songs but can only make similar songs.
The researchers wanted to enhance interactive experiences by feeding the machine the emotional state of the users. To do this, music was played while wearing wireless headphones that contained brain wave sensors. Those sensors detected electroencephalogram (EEG) readings, which the robot used to make music.
"We preprogrammed the robot with songs, but added the brain waves of the listener to make new music," Masayuki Numao, professor at Osaka University. The result was that listeners became more engaged with the music when the system could detect their brain patterns.
The researchers say this technology could have a number of societal benefits, including health care and establishing a wide range of human-machine emotional applications.