Chipmaking giant Intel Corp. has signed an agreement to acquire Israeli-based Replay Technologies, a maker of high-resolution cameras and intensive graphics to let viewers experience sporting events from any angle.
As seen in the recent NBA All-Star Weekend, Replay Technologies's freeD (free dimensional) video, which utilizes Intel's 6th-generation Core processors and server technology, creates a seamless 3-D video rendering of the court using 28 ultra-high-definition cameras positioned around a stadium or arena and connected to Intel's servers. This technology allows for a 360-degree viewing angle of key plays, replays and highlight reels from a variety of perspectives.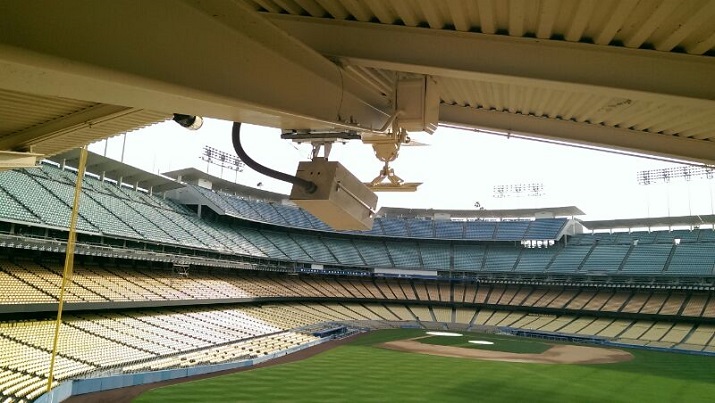 FreeD technology gives a 360-degree viewing angle of any sports play and replays to be used by coaches, broadcasters and fans. Source: Replay Technologies. Intel says this technology will enable a new category for sports called immersive sports, which allows coaches, broadcasters and fans to capture, analyze and share data in a way not available before. Intel will focus on growing Replay Technologies's existing business and advancing its technology with Intel to bring new features and faster processing to freeD in order to help manipulate and edit personalized content to viewers and broadcasters.
To contact the author of this article, email engineering360editors@ihs.com