Avegant came to CES with its flagship product, the Glyph. The lightweight Glyph looks a lot like a set of headphones, but really was designed to be worn over your eyes to reveal a screen-less display directly inside the headband.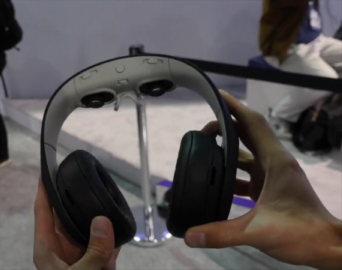 The Glyph.
The Glyph employs Retinal Imaging Technology, a viewing technology for commercial wearable displays that recreates natural sight to deliver ultra high-quality, pixel-less images. A low-power LED beams the content through an optical architecture onto two million microscopic mirrors, which shape and focus the picture and project it safely onto the retina.
The Glyph plugs into any HDMI-ready device like smartphones, tablets, laptops, and game consoles to deliver a 'plug-and-play' personal theater experience using existing content.
While the Glyph isn't exactly VR, users can enjoy the feeling of an immersive experience without shutting out the rest of the world.