To help its customers take full advantage of the benefits of touch-based user interfaces (UIs), Texas Instruments (TI) has created the new 16-bit ultra-low-power microcontroller MSP430FR2633—a ferroelectric random access memory (FRAM)-based MCU employing its proprietary CapTIvate technology. Offering comprehensive hardware and software features for the most reliable performance in noise-challenged applications, it enables designers of all skill levels to build robust human-machine interfaces (HMI) with capacitive buttons, sliders, wheels or proximity (BSWP) sensors. TI claims that it is the first capacitive touch MCU to offer an IEC 61000-4-6 certified solution. Plus, it also enables multi-touch designs with plastic, glass and metal overlays of various thicknesses.
Capacitive touch controller with CapTIvate Technology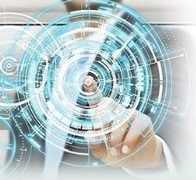 Capacitive touch controller with CapTIvate TechnologyTo rapidly create innovative solutions, TI's new CapTIvate Design Center allows developers to drag and drop sensors for quick system configuration with the ability to tune performance in five minutes or less using an easy-to-use graphical user interface (GUI).
With wake-on-touch hardware on-chip, MSP430FR2633 can continuously scan up to four electrodes while the CPU is shut down, enabling up to 15 years of operation on a single coin cell battery with industry-leading current consumption of 0.9µA per button in sleep mode. Since the FRAM MCU features non-volatile memory with greater endurance and 100x faster write speeds, it enables systems to wake from the lowest power standby modes in less than 10 µs, says the maker. FRAM also provides the option of saving and restoring button state in the event of power failure without the use of space-consuming backup batteries, says TI.
The MSP430FR2633's self-capacitance provides sensitivity for proximity sensing, while mutual-capacitance allows for a large number of tightly packed buttons with lower crosstalk. Also, the MCU's CapTIvate technology provides flexibility to simultaneously support self-capacitance and mutual capacitance for an enhanced system solution. Per the product data sheet, the MCU can support 16 button self-capacitance and 64 button mutual-capacitance modes.
According to TI, its new CapTIvate technology offered for the first time on the MSP430FR2633 MCU, provides advanced hardware features such as a dedicated voltage regulator, frequency hopping, zero-crossing synchronization and signal processing algorithms that prevent false detects in noisy environments. Furthermore, spread spectrum clocking lowers electromagnetic radiation, reducing emissions to system circuitry.
For a quick evaluation of self-capacitance, mutual-capacitance and proximity solutions, TI has provided a comprehensive MSP430FR2633 MCU development, labeled MSP-CAPT-FR2633, with reference designs and code examples for noise immunity and moisture rejection. The kit also includes a reference design for integrating haptic-feedback. The part is sampling with a wide variety of features and package sizes.
Questions or comments on this story? Contact [email protected]