Smart lighting startup Gooee is partnering with European fabless ASIC vendor Delta Microelectronics to add artificial eye technology to its sensors in order to connect light emitting diode (LED) lighting vendors to the Internet of Things (IoT).
Under the agreement, the combination of technologies—including Gooee's partnership for an IoT cloud platform from service provider EVRYTHNG—creates what Gooee calls Opto-ASIC technology allowing luminaire manufacturers to be able to detect motion, direction, ambient light, LED color temperature variance, LED lux variance and ASIC operating temperature in a 5 by 5mm chip.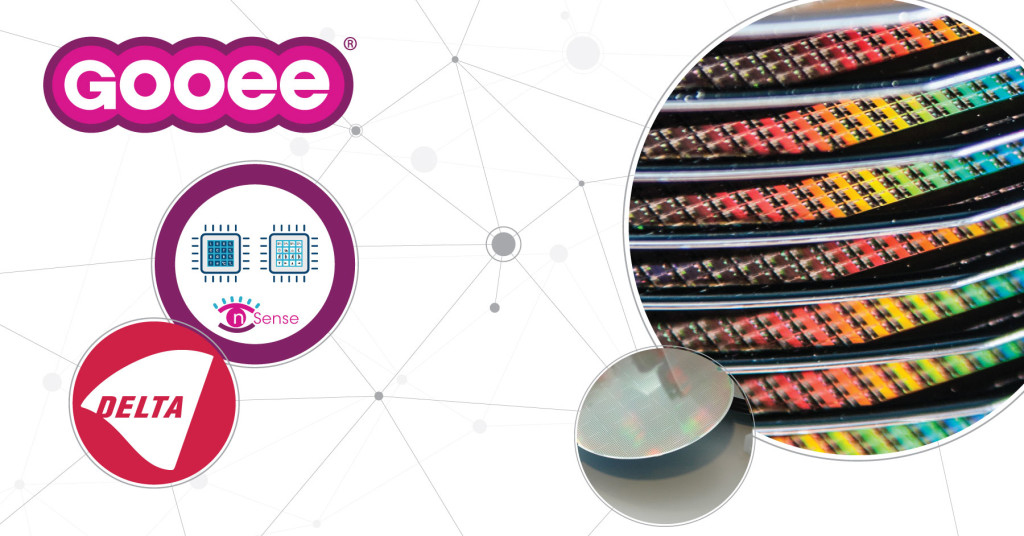 The Gooee and Delta Microelectronics partnership brings LED manufacturers one-step closer to the IoT. Source: Gooee
Gooee says the sensor allows LED lighting manufacturers to be one step closer to the IoT and "we are only scratching the surface in terms of what this chip can do," says Simon Coombes, CTO of Gooee. DELTA, who has worked in mobile manufacturing previously with Nordic Semiconductor and IBM, says its artificial eye technology fits well into applications for IoT and lighting making it a good fit for what Gooee is doing.
Gooee says it is also co-developing a Bluetooth meshing protocol with a major wireless chipmaker that will allow light fixtures to communicate two-way, enabling control, sensing, human engagement and asset tracking all fully integrated into Gooee's cloud platform.