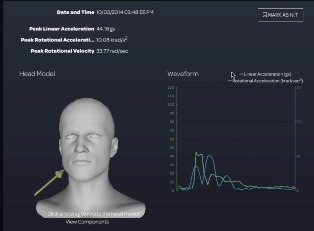 Triax is using personality as a gauge of potential risk taking on the field.Triax Technologies is using IBM's Watson Personality Insights application programming interface to measure the risk of head injury from sports. Coaches use the technology to mine social media to see the level of risk taking of players. For example, coaches and athletic trainers can see their players off the field and adjust training and habits accordingly.
Watson enables individualized assessment in a matter of seconds. Triax is also partnering with the University of Delaware and independent research groups to determine the accuracy of the data Watson processes. Currently, access is only provided to researchers, but the intent is to give access to coaches, athletic trainers and school administrators.
Triax also is building Q&A functionality into the application so that users will be able to ask Watson questions though an application. This function will be available soon.