Nvidia Corp. has unveiled its GRID 2.0 platform, an enterprise computing program that allows engineers to perform graphics-intensive applications virtually through any connected device regardless of where they are located.
GRID 2.0 is designed to deliver performance, efficiency and flexibility improvements in virtualized graphics for enterprise workflows. Employees can work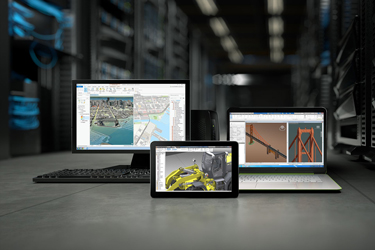 Nvidia's GRID 2.0 allows for graphics-intensive applications to be worked on virtually from anywhere in the world. anywhere in the world and without delays download files and receive instant access to powerful applications, increasing productivity and improving resource allocation, Nvidia says.
Major server vendors including Cisco, Dell, HP and Lenovo have qualified the GRID beta platform to run on more than 125 models including new blade servers.
According to Nvidia, the ability to virtualize enterprise workflows from the data center has not been possible until now because of low performance, poor user experience and limited server and application support. With GRID 2.0, an Nvidia GPU is integrated into the data center and clears these barriers due to:
Doubled user density allowing for up to 128 users per server.
Doubled application performance in servers.
Support for blade servers allowing enterprises to run GRID-enabled virtual desktops on these computers.
Support for Linux as well as Windows operating system.
Questions or comments on this story? Contact engineering360editors@ihs.com
Related links:
IHS Enterprise Resource Planning
News articles:
Pixar Licenses Nvidia's Image Rendering Technology
IBM and NVIDIA Launch Supercomputer Centers of Excellence
Nvidia Exits Smartphone Modem Business
With Shield, Nvidia Looks to Become Streaming Power Player