It is unsurprising for Samsung to release its new Note 5 and Galaxy S6 Plus. The hardware contained in both handsets was also expected, although the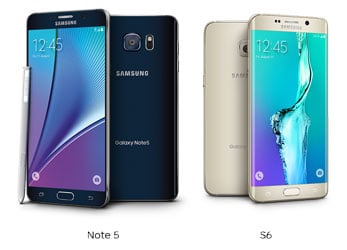 Source: Samsungcontinued choice of Exynos is another significant flagship loss for Qualcomm's Snapdragon range.
However, the timing and details of the launch are notable and different compared with previous years.
The Note range has usually been announced at the IFA conference in late August/early September. By launching a couple weeks earlier, Samsung is hoping to steal a march on Apple's new iPhone announcement, which will likely happen in early September. The Galaxy Note 4 was hit by direct competition from the larger screen iPhone 6 Plus during the year, which likely had a significant impact on the Note 4's success. Until autumn 2014, Apple had no large screen smartphones that could compete with Samsung.
Questions or comments on this story? Contact engineering360editors@ihs.com
Related links:
News articles:
Samsung Charges Down a Different Path
The Impact of Samsung's Monitor with Wireless Charging
Samsung Extends Licensing of Mali GPUs