Toshiba America Electronic Components Inc. (TAEC) has introduced a pair of 16 megapixel (MP)CMOS image sensors targeted at smartphones and tablets.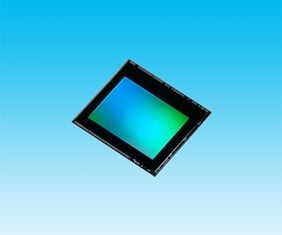 Toshiba: 8 Megapixel CMOS image sensor dubbed the T4KA3 for smartphones and tablets. Source: Toshiba.comThe two image sensors are the first 16 MP CMOS chips from TAEC, which claims the devices are the world's smallest class of CMOS image sensors. TAEC says the image sensors offer a high performance image capture capability while remaining low in power consumption.
Dubbed the T4KC3 and T4KC3-121, the image sensors are the first devices to feature TAEC's proprietary phase-detection auto-focus (PDAF) technology—an auto focus method that moves the focal point in a camera quickly for mobile devices to capture both still and moving objects. Other features of the image sensors include a boost in brightness for enablement of high definition video capture at 240 frames per second and support for high dynamic range (HDR) to capture natural images of scenes with a high contrast ratio.
Andrew Burt, vice president of the Image Sensor Business Unit at TAEC, says in a statement the small form factor of the image sensors and use of Toshiba's low-power circuit design method allows engineers to "lengthen battery life when the smartphone or tablet is being used in video mode."
Questions or comments on this story? Contact engineering360editors@ihs.com
Related links:
IHS Semiconductors & Components
News articles:
Advanced Image Co-Processors Target Automotive Cameras
'Outsiders' Make Inroads in ADAS Market
Canon Tosses Hat into U.S. Machine Vision Ring
Acquisition Won't Help OmniVision Corner the Market in China