ON Semiconductor has unveiled the AP020x series of image co-processors that—when combined with the company's high performance 2 megapixel (MP) and 1.2 MP image sensor devices—enables a full range of solutions for automotive rear view and surround view cameras.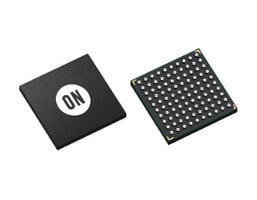 Source: ON SemiconductorAll devices in the series incorporate an advanced HDR color pipeline with adaptive local tone mapping (ALTM). The AP0200, AP0201 and AP0202 family members support up to 2 MP 1080p image sensors, while the AP0102AT supports up to 1.2 MP 720p image sensors. All of the co-processors offer support for functional safety features Automotive Safety Integrity Level (ASIL) levels A and B, and support 30 frames/second (fps) operation at 1080p, 45 fps at 960p and 60 fps at 720p. They also support Ethernet or parallel output interfaces, and incorporate I2C, SPI and GPIOs. Each has an operating temperature range of -40 °C to 105 °C and is fully AEC-Q100 qualified.
Features include:
The AP020x family will be offered as combined tuned solutions with existing image sensors such as the 1MP AR0140AT, AR0132AT and AR0136AT, as well as the new AR0230AT 2MP 1080p sensor. These combination solutions of sensor plus co-processor provide automotive Tier 1s with the widest range of options for multiple market segments, while speeding time to market.
The AP0200AT, AP0201AT, AP0202AT and AP0102AT are all offered in a VFBGA-100 package and are sampling now. The AR0230AT is available in an IBGA-80 and is also available for sampling. These parts will be available in mass production in Q3 2015.
To contact the author of this article, email engineering360editors@ihs.com
Related Links: