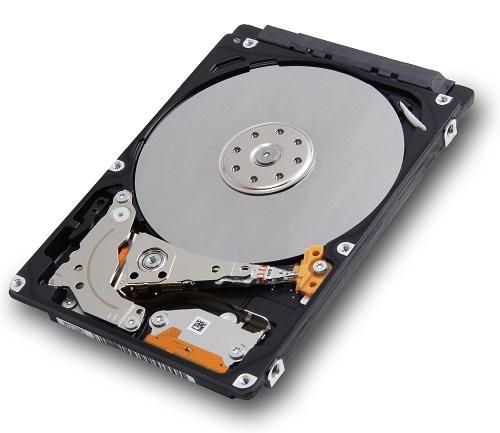 The MQ04 hard disk drive. Source: TAECToshiba America Electronic Components, Inc. (TAEC) has introduced a new 1 terabyte hard disk drive (HDD) for notebook PCs, game systems, all-in-one slim-line desktops, set-top boxes and other applications.
The MQ04 series is a single-disk model in a svelte 2.5-inch, 7 mm height form factor. The HDD features 6 Gbit/S2 SATA interface and 5,400 rotational speed with 128 MiB3 buffer and consistent seek performance. TAEC says this results in a 34 percent higher internal transfer rate performance when compared to previous MQ01 series models.
The MQ04 1 TB model is available now and TAEC says the HDD is quieter and weighs less than previous generations of HDDs making it especially applicable for portable systems.