The mega deal that would see Nokia Networks acquire fellow telecom equipment vendor Alcatel-Lucent for about $17.3 billion was approved by the European Union on Friday, July 24.
While the newly merged company will still face stiff competition from the likes of Ericsson and Huawei, it is a merger out of necessity rather than luxury in order to fuel the new information and communication technology (ICT) era.
The deal will place Nokia and Alcatel-Lucent on par with telecom service provider leader Ericsson and "will arm the two companies with tremendous R&D capabilities to build an arsenal of technologies to fight Huawei," says Stéphane Téral, research director for mobile infrastructure and carrier economics at IHS.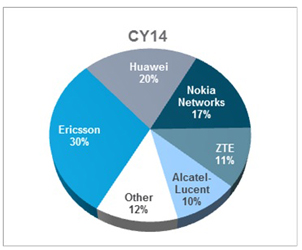 Worldwide 2G/3G/LTE macrocell revenue market share by company. Source: IHS According to IHS, the merged company will overtake Huawei in terms of worldwide 2G/3G/LTE macrocell revenue with about 27% of the market based on 2014 levels, compared to 20% for Huawei. While this is not enough to overtake Ericsson's leadership position of 30%, the deal will give Nokia a much stronger position in the U.S., where Ericsson and Alcatel-Lucent command more than 55% of the market.
The deal will also open up new opportunities in China, where Huawei and ZTE together control more than 60% of the market, and Japan, where Alcatel-Lucent is making inroads in Internet protocol (IP) with Japanese mobile phone operator NTT DoCoMo.
Téral says that if Nokia and Alcatel-Lucent had to fend for itself as a subscale player in this fiercely competitive market, "there would have been casualties down the road starting next year." Therefore, the timing of the deal and the EU approval fits appropriately, he says [Read: Nokia to Buy Alcatel-Lucent for Networking Scale].
Out of Necessity
The acquisition was a necessity for both companies because IHS believes the equipment market is reaching its peak this year and there will soon be a new ICT life cycle beginning in 2016. This new era will require scale and scope including a new type of software-based networking equipment that combines telecoms, media and information technology. However, because Nokia and Alcatel-Lucent lack the end-to-end capabilities and scale of their competitors, it has allowed Cisco, IBM, Oracle and HP to enter the market.
With the acquisition, Nokia buys what it lacks to build much-needed scope to its business and lifting it to be one of the Top ICT players in the world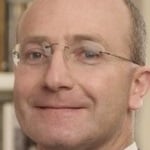 Stephane Teral, research director for mobile infrastructure and carrier economics at IHS.with little difference in total revenue, Téral says.
Alcatel-Lucent brings to Nokia IP routing that accounted for 37% of Alcatel-Lucent's total sales in the fourth quarter of last year and 20% revenue market share in global IP routing. Nokia also gains fixed access and optics technology that it did not have previously. Nokia brings its mobile broadband and managed services business to the new entity that will lead to a significant increase in mobile infrastructure, IHS says.
Questions or comments on this story? Contact engineering360editors@ihs.com
Related links:
News articles:
Broadband Rises to Record Levels in Europe in 2014, IHS Says
Nokia to Buy Alcatel-Lucent for Networking Scale
Mobile Infrastructure Spending to Begin Declining in 2016