Strong growth is expected in the smart connected home appliance market over the next five years as vendors are shifting from non-smart products to higher margin and high revenue generating devices, according to a new research from IHS.
IHS forecasts the compound annual growth rate (CAGR) for the smart connected white goods market will be 134% over the next five years rising to 223 million units shipped by 2020, up from fewer than 1 million units shipped in 2014.
White goods consists of appliances such as washing machines, clothes dryers, dishwashers, refrigerators, room air-conditioners and large cooking appliances. If other types of connected home appliances are included—such as coffee machines, robotic vacuums, rice cookers, microwave ovens, air-purifiers and electric toothbrushes—the total addressable market for the smart connected home appliance market is forecast to reach 700 million units worldwide by 2020, IHS says.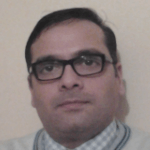 Dinesh Kithany, senior analyst of home appliances, IHS Dinesh Kithany, senior analyst for home appliances at IHS, says in a statement that the IHS forecast is actually a conservative approach and there "is certainly opportunity for the market to grow even more." Kithany says, however, that growth rates depend upon the ability of appliance makers to "educate and engage with end customers and provide them with an appropriate price-to-value benefit."
Adoption rates of smart connected home appliances rely on three factors:
1) Energy management initiatives such as dynamic pricing.
2) Government initiatives to propel consumers to purchase.
3) New standards that enable these appliances to be used in the home.
Consumer electronics giants—Samsung, LG Electronics and others—are gearing up to compete in this market as they shift away from mobile devices, televisions and other saturated businesses. Kithany says the convergence of mobile devices and televisions with their home appliance business lines will position these consumer giants well for this shift.
Consumer electronics vendors are also preparing for when the smart home technology market consolidates, which IHS expects to happen by 2018.
"Consolidation will drive consumers toward earlier adoption of smart home technology, with growth similar to what the mobile phone industry experienced just a few years ago," Kithany says.
Questions or comments on this story? Contact engineering360editors@ihs.com
Related links:
News articles:
Radio IC Supports Both ZigBee and Thread
Wi-Fi to Reach 90% of Global Households by 2019, IHS Says
Google Preps Operating System for IoT
Power Management Chips Set for More Growth