The number of households worldwide with Wi-Fi home gateways or routers will rise substantially in the next five years to become a strategic component for Internet service providers (ISPs) and customers who rely on the technology for everyday activities, according to new research from IHS.
IHS forecasts that by 2019, nearly 90% of all households will have a Wi-Fi home gateway or router. That is up from 66% in 2014. The rise in Wi-Fi stems from more consumers relying on their home wireless network for everything from email to social networking to streaming high-quality over-the-top (OTT) videos.
"Wi-Fi and Internet have come to mean the same thing to most consumers," says John Kendall, senior analyst for the connected home and smart home at IHS.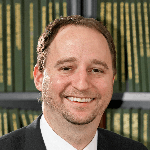 John Kendall, senior analyst for the connected home and smart home, IHS As technology has changed and more connected devices have become an everyday part of life—including smartphones, TVs, tablets, streaming boxes and even Pay-TV set-top boxes (STBs)—Wi-Fi networks increasingly are relied on to access media content. Such reliance places a burden on the broadband gateway, Kendall says.
IHS forecasts that the number of connected devices per household will continue to rise over the next five years, growing to 13 connected devices per broadband home in 2019, up from 10 devices in 2014.
Strain on Networks
This rise in the number of devices can cause bandwidth congestion and quality-of-service issues with streaming videos. This is especially true if Wi-Fi has to compete on the wireless spectrum with other home wireless devices such as cordless phones and microwave ovens, IHS says.
Kendall says the increase in connected devices using Wi-Fi is forcing ISPs to take ownership of the home network. "It does a service provider little good to provide gigabit or even a 100 megabit-per-second service tier, if the home Wi-Fi network cannot accommodate that higher level of service," he says. Since most devices at homes are connected wirelessly, consumers increasingly judge their ISP's performance, and the value of their subscription, according to the quality of Wi-Fi throughput.
As a result, operators are turning to the standard-making body IEEE to solve these problems and enable Wi-Fi that does not interface with other household appliances. The dual band 802.11ac standard will allow for concurrent Wi-Fi streams to multiple devices, effectively doubling Wi-Fi throughput, IHS says.
This specification, along with ISPs embracing advanced Wi-Fi solutions, presents an opportunity for the wireless industry, including sectors from the chipset vendors all the way to the suppliers of broadband customer premises equipment (CPE), Kendall says.
IHS forecasts that broadband CPE with the 802.11ac specification will be installed in more than 70% of global households by 2019. CPE unit shipments of 802.11ac-compliant devices will grow to more than 88 million this year. That number will double in 2016, IHS forecasts. Revenue from 802.11ac equipment is expected to grow from $1.5 billion in 2014 to more than $10 billion in 2017.
Questions or comments on this story? Contact engineering360editors@ihs.com
Related links:
News articles:
Moore + Metcalfe = Internet of Us
CEVA Looks to Accelerate Wi-Fi Integration in IoT
Qualcomm Releases Connectivity Devices for Internet of Everything
Nordic Semi Calls for IPv6 Over Bluetooth Smart for IoT