GreenPeak Technologies NV (Utrecht, The Netherlands) has introduced a controller integrated circuit (IC) that can support, smart home applications where both the ZigBee and Thread communications protocols are expected to be deployed. GreenPeak is pitching the IC – called the GP712 – for use in set-top boxes, home-gateway equipment and Internet of Things (IoT) nodes.
The move is an acknowledgement by GreenPeak – a long time supplier of ZigBee and 802.15.4 controller and radio fequency (RF) ICs – that ZigBee and Thread will co-exist in the smart-home and IoT applications. It also follows word that the 400-member ZigBee Alliance is collaborating with the more recent Thread Group (see ZigBee, Thread Groups Collaborate on Smart Home).
ZigBee is the framework for a series of application protocols for short-range, low-power communications based on IEEE802.15.4. It also supports longer-range communications via a mesh networking. ZigBee typically is used in low data rate applications that require longer battery life and secure networking.
Thread was formed by Google's Nest Labs (see Google Launches Smart Home IoT Protocol) with a remit to focus on smart home applications and to provide IPv6 addressability and security. Although the Thread protocol competes in some areas with ZigBee—for example, by specifying alternative methods of mesh networking (6LoPAN)—the two groups have pledged to work together.
GreenPeak says its GP712 can listen simultaneously for both ZigBee and Thread packets using a single radio. The company also says that it has improved the frequency agility from its GP711. The GP711 is a communications controller IC that supports three types of ZigBee: ZigBee RF4CE, ZigBee Pro for mesh communications, and ZigBee IP implementation of ZigBee communications with IPv6, 6LoPAN. Like the GP712, the GP711 supports two protocol stacks in the host processor. The GP712 is provided in a 24-pin QFN package.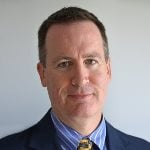 Lee Ratliff, IHSLee Ratliff, principal analyst at IHS covering connectivity and IoT, says that the development of IoT has been hindered by the inherent fragmentation of applications and their standards. Ratliff says that billions of devices capable of Internet connection will be deployed in the next decade and that multiple protocols will co-exist in markets such as the smart home. Equipment manufacturers must have a plan for multi-protocol environments. He says that chip vendors that can support multiple communications protocols will allow customers to keep their options open.
Questions or comments on this story? Contact peter.clarke@ihs.com
Related links and articles:
News articles:
Google Launches Smart Home IoT Protocol
ZigBee, Thread Groups Collaborate on Smart Home