As awareness grows among consumers regarding wireless charging technology, improvements from manufacturers are being demanded, according to a new report from IHS.
Recent research from IHS shows that in the past 12 months, consumer awareness of wireless-charging technology has increased to 76% in the U.S., U.K. and China, resulting in a wider interest and demand in the the technology.
IHS says that three improvements are gaining the most attention:
Lower prices for wireless charging
The ability to charge more than one device at the same time on a single charger
Improvements in charging speed.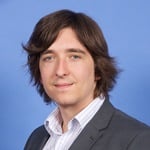 David Green, Research Manager, Power Supplies and Wireless Power"Nine in 10 consumers who have used wireless charging reported being satisfied with their current solution, which suggests that the wireless charging solutions available today are already matching consumer needs and expectations," says David Green, research manager for power suppliers and wireless power at IHS in a statement. "Effectively, this is the customer retention rate for wireless charging—and any company in the world would take a customer retention rate of 90% for any product."
The IHS survey says that 20% of consumers who have the wireless-charging technology are using the device. Furthermore, around 16% of those surveyed say they use wireless charging on their devices daily. IHS adds that wireless charging is being used more as a supplemental method. Wired charging remains the primary charging method.
This finding also means that wireless charging has a long way to go before awareness translates into adoption, IHS says. Wireless-charging manufacturers and OEMs need to ensure that the technology is not only available, but also sold at a reasonable price. A second step is to ensure that the technology is logical and easy to use.
Once these things begin to happen, IHS says, an increasing number of consumers will use wireless charging as their primary means to charge their mobile devices.
Questions or comments on this story? Contact engineering360editors@ihs.com
Related links:
News articles:
New Wireless Charging Deals Push Technology Forward
Daimler, Qualcomm Team for Connected Cars
Does the Apple Watch Have a Qi Charger?
Breakthrough Year for Wireless Charging
Startup Wi-Charge Uses Infrared Light for Wireless Charging