Intel Corp. has acquired Recon Instruments, a maker of wearable head-up display products marketed primarily as sportswear. The value of the transaction was not disclosed either by Intel (Santa Clara, Calif.) or Recon (Vancouver, BC). However, a Vancouver-based website suggested the price could exceed $175 million.
Recon products will continue to be sold under the Recon brand name, says Josh Walden, general manager of Intel's New Technology Group, writing on the Intel website. He says the acquisition will give Intel a wearable computing team that will help the company drive the market for head-mounted display products.
Writing on the Recon Industries website, CEO and co-founder Dan Eisenhardt says Recon will gain the resources to grow a third-party applications ecosystem for its platforms and access to technology.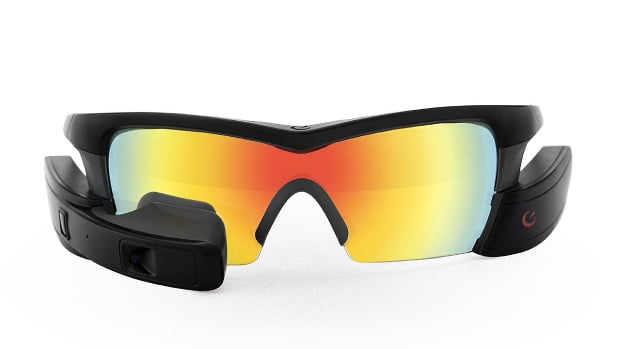 Recon Instruments claims to have shipped more than 65,000 units across four product generations. Image source: Recon"IHS has for some time considered head-worn devices a high potential category," says Roeen Roashan, Medical Technology analyst with IHS Technology.
"Google Glass was a disappointment, but there was no doubt about the high demand for Google Glass around the time it was announced, and the same counts for devices such as Ocolus Rift and Hololens."
Intel has been involved with wearables and also head-worn devices for some time as it announced a collaboration with luxury eyeglass manufacturer Luxottica. Wrist-worn and head-worn devices are expected to drive the wearables market, especially in terms of consumer electronics, Roashan says.
Google Glass, which was designed using components not optimized for wearable use, had problems with heat generation (see Google Glass Said to Run Too Hot). The use of its built-in camera triggered debate over privacy issues. The project was closed down in January 2015, albeit with a promise that it would return (see Why Did Google Shut Glass Beta Project?).
Recon, which was founded in 2008, has focused on athletes and released a series of products starting in 2010. Some of the best-known examples may include smart ski goggles such as the Snow2, which includes head-up display. The company recently broadened its range with a form of smart glasses similar to Google Glass but aimed at activities such as cycling and running.
In September 201,3 Recon received an unquantified investment from Intel Capital that was described at the time as "significant." Mike Bell, general manager of the new devices group at Intel was quoted in a 2013 statement that "This is an area of significant focus for Intel Capital, and our investment in Recon Instruments is a key part of our approach to innovation in this emerging space."
Recon earlier raised more than $17 million from Motorola Solutions Venture Capital, Vandege Capital and Kopin Corp.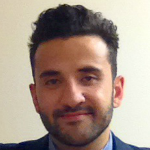 Roeen Roashan, medical technology analyst with IHSThe deal also fits with a strategy at Intel to try to catch the wave of wearables and the Internet of Things. Intel's financial results have suffered in the last few years from a dependence on the fortunes of the desktop, notebook computer and its relative lack of penetration into mobile devices such as smartphones and tablet computers.
As part of that wearables and IoT strategy, Intel bought Basis Science Inc. (San Francisco, Calif.), a maker of wrist-worn activity trackers, in March 2014 for about $100 million. The company also invested about $25 million in smart glasses vendor Vuzix Corp. in late 2014.
Intel's Walden says that it has made "tremendous strides" toward capturing this next wave of computing. He cites the button-sized Curie module that carries the Quark system-on-chip and is intended to power wearable equipment. He also points to multiyear deals with Luxottica Group SpA owners of the Oakley brand of sunglasses, a partnership with TAG Heuer and Google to launch an Android smartwatch.
The Recon deal is a move up the value chain for Intel from technology supplier to equipment vendor, similar to the Basis acquisition. This is likely a way to acquire application knowledge even as it raises issues around whether Intel can manage to remain as a trusted supplier to other wearable equipment vendors even as it becomes something of a competitor.
Questions or comments on this story? Contact peter.clarke@ihs.com
Related links and articles:
News articles:
Intel In Cool Google Glass Will Deserve Kudos
Intel Invests $25 Million in Smart Glasses Vendor
Why Did Google Shut Glass Beta Project?
Sony Develops Google Glass Competitor
Intel Ignores History With Wearables Buy
Wearable Display Revenue to Hit Stratospheric Levels