Google Glass is the supposedly sleek, stylish eyewear with the head-up display built-in. And it is going to become a collector's item because the beta-test project that allowed consumers and developers to purchase them has closed.
Google is a successful and quirky company. It so successful it can pour money into ambitious R&D projects some of which are shut down as quickly as they start. It is quirky, which means that it doesn't do corporate communications in a conventional way. It was left a Google+ interest group to break the news that the Google Glass Explorer Program would close on January 19.
Which is strange because Google Glass was the poster child for an industry-wide wearable equipment push. At the Consumer Electronics Show in January 2014 swathes of the electronics industry tried to persuade themselves that wearables were cool and "the next big thing" and therefore a potential source of sales and profits. The pro-wearables mood within the industry had not abated much by CES 2015 despite some notable failures such as the Galaxy Gear from Samsung.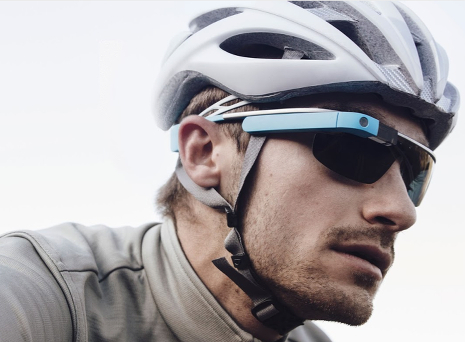 Hero or zero?
So why is Google closing down the Glass project down?
What Google says is that Google Glass was an R&D lab project and that it has been "so successful" it is transitioning to its own business team. And therefore Google is ending the program whereby interested developers could buy the Glass Explorer Edition for $1,500 a pop.
What? The second does not follow from the first.
In GoogleSpeak: "Well, we still have some work to do, but now we're ready to put on our big kid shoes and learn how to run." It finished off by saying "You'll start to see future versions of Glass when they're ready."
But that doesn't make sense.
Why not keep the Glass Explorer access available even with the caveat that a different version is coming? Closing Glass down before the transition hands the Luddites the chance to cite the closure as evidence that wearables are not the next big thing; but are too big and too clunky to be practical or desirable. Surely not even Google is so quirky as to conduct its marketing so as damage future sales opportunities?
"Glass at Work has been growing and we're seeing incredible developments with Glass in the workplace," said Google Glass in its Google Group announcement. But maybe this just the same as admitting that consumers don't like Google Glass.
Along the way there issues of overheating and causing health issues for wearers (see Google Glass Said to Run Too Hot). Yet the real reason Google Glass is "transitioning, I suspect is the social one.
The Glasshole effect
Many of the "Explorers" brave enough to go out in public wearing the Glass, were resented and rejected. It is quite possibly a social phenomenon that is totally independent of the practical utility of Glass. But wearing a $1500 pair of spectacles that is taking pictures seemed to annoy other people who either couldn't afford or choose not to afford to make the same social statement.
The term "Glasshole" was coined for Glasses wearers who found themselves banned from bars and movie theaters because of privacy and intellectual property concerns. One journalist of may acquaintance – who shall remain nameless – quickly came to assert that he carried the Google Glass eyewear around so he could show them to others in the industry who were interested for professional reasons.
It remains true that, like many R&D projects, Google Glass was lashed together from chips intended for other purposes. Having learnt much from their beta-test "Explorers" it is now possible for Google to go away and redesign the software and the hardware from the ground up for wearable applications, which they will also have learnt about.
Maybe that is what Google thinks it is doing. But it is going to have to acknowledge that the software and hardware engineering will be a breeze compared to the social engineering required to help wearable equipment seem cool to the consumer.
Questions or comments on this story? Contact dylan.mcgrath@ihs.com
Related links and articles:
News articles:
Sony Develops Google Glass Competitor
Intel In Cool Google Glass Will Deserve Kudos
Google Glass Said to Run Too Hot