When it comes to creating an industry standard in electronic design automation (EDA), take it from Karen Bartleson. She literally wrote the book on the subject.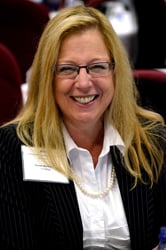 Karen BartlesonBartleson, the senior director of corporate programs and initiatives at Synopsys Inc., published The Ten Commandments for Effective Standards five years ago. A former president of the IEEE Standards Association and presently a candidate for the IEEE presidency, Bartleson says the "Golden Rule of Standards" is her first commandment: "Cooperate on standards, compete on products."
Competition among EDA vendors is fierce—often bitterly so. EDA's so called "big three"—Synopsys, Cadence Design Systems Inc. and Mentor Graphics Corp.—love to push their own proprietary technologies and formats. But they also recognize the need to cooperate with one another on creating technical standards for the common good.
"Standards have been critical to this industry's success," says Dennis Brophy, director of strategic business development at Mentor and a veteran of many standards efforts. "I'm impressed with how we're able to collaborate and compete."
"The EDA industry is built on standards," says Stan Krolikoski, whose title at Cadence is distinguished engineer, standards. "If the standards disappear, the industry disappears."
Synopsys, Cadence and Mentor are essentially "standards companies," according to Krolikoski. Each vendor has dozens of employees involved in the various standards committees and working groups, he estimates.
Bartleson, a self-described "standards lifer," has been closely involved with many of the current EDA standards. She has also seen up close the troubled creation of some.
The best known example of establishing a necessary, useful EDA standard is IEEE 1801, also known as the Unified Power Format. Nearly a decade ago, Cadence was pushing its Common Power Format as a proposed standard, while other EDA vendors favored their own formats. "There was a huge controversy," Bartleson says.
Vendors fought bitterly over the issue in the media and customer meetings. Finally, they all got together, sat down, and hammered out a standard. "That war kind of died out," Bartleson says.
"Low-power design is still a really big deal in the industry," she says of IEEE 1801, which was first adopted in 2009, revised in 2013, and has been updated three times. "It's a robust, well-developed standard."
The IEEE Standards Association (IEEE-SA) oversees hundreds of standards—not only in electronics, but in nuclear safety and other industries. The IEEE-SA engages with other standards organizations, such as the Internet Engineering Task Force, the International Telecommunication Union, and the World Wide Web Consortium.
"They have their own process, their own way of doing things," Bartleson says of the various groups.
Bartleson considers being part of standardization efforts to be a rewarding experience. "It's a service to the world," she says. "Standards are so important to everyday life all over the world."
Going With What Works
According to Bartleson, the most important aspect to the creation of an EDA standard is relevancy to the market. "Customers have to want it," she says. "Vendors have to use it. Make sure there will be a need for it."
"The most useful standards come out of what works," says Cadence's Krolikoski. "Standards groups should not be doing research. Standards should be trailing edge."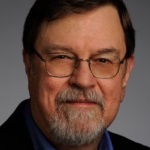 Stan Korlikoski
Krolikoski is active in the proposed Universal Verification Methodology (UVM) standard, which is being shepherded by the UVM Working Group of the Accellera Systems Initiative. UVM, derived from the Open Verification Methodology, is used in a lot of places and, according to Krolikoski may now go to the IEEE. "UVM came out of the market, with strong leadership," he adds.
Not all standards end up being effective. According to Krolikoski, there are "failed standards" like the Verilog and VHDL standards for synthesis. "There are no users for those IEEE standards due to the market domination of synthesis technology by Synopsys," he says.
In the broader electronics world, such standards as the High-Definition Multimedia Interface and the Universal Serial Bus are well-known by many people. By contrast, Krolikoski says, EDA standards are not known beyond the EDA industry. "EDA standards are behind the products [people] know and love," he says.
Mentor's Brophy also played a leading role in developing UVM and has been involved in EDA standards for more than two decades. He argues that creating standards in EDA works best when users provide input and says vendors must make the decision about what technologies could graduate to standard status. "Vendors find it hard to judge when to make it a standard," Brophy says, adding that such decisions are typically left to "those on the bleeding edge."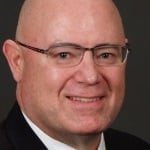 Dennis BrophySPICE software, which originally came out of the University of California at Berkeley, is a good example of a technology that became an industry standard through widespread use, according to Brophy. Another is VHDL, a hardware description language developed for the U.S. Defense Department's Very High Speed Integrated Circuit program.
"They paved the way all standards go through the IEEE," Brophy says of these efforts.
Standards for IoT
Today, the Internet of Things (IoT) scene is considered ripe for consolidation of standards efforts, which may take years to unfold. As always, companies with skin and in the game are likely to try to set the pace. "Qualcomm wants all IoT to go through their chips," Brophy says. "Apple wants the iPhone to be the center of your life."
Ultimately, it will be up to the electronics industry to sort out IoT standards, not the IEEE, Brophy says. "We can't have one hundred different ways of doing things," he says.
All of which brings us back to Bartleson's Golden Rule of Standards: Cooperate on standards, compete on products.
Questions or comments on this story? Contact peter.brown@globalspec.com
Related links:
IHS Semiconductors & Components
News articles:
---