Microelectromechanical systems (MEMS) vendor Knowles Corp. has made a bid for intelligent audio firm Audience Inc. in a cash and stock deal worth $85 million.
Knowles says the acquisition of Audience will expand the company's intelligent audio and signal processing portfolio via Audience's engineering team and patents. The combined technology products of the two companies will allow for the delivery of comprehensive audio solutions to its existing customers, Knowles says.
Jérémie Bouchaud, senior director of MEMS & Sensors at IHS Inc., says the acquisition of Audience is not surprising given Knowles had already made moves to gain some of the key executives from Audience last year. Bouchaud says this gives Knowles a key component in MEMS microphones as one of the challenges is to provide always-on microphones for voice command, voice activated wake-up or for context awareness.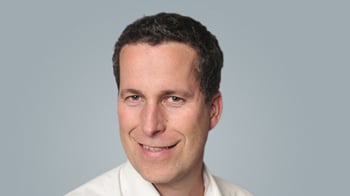 Jeremie Bouchaud, senior director of MEMS and Sensors at IHS. Source: IHSIn today's MEMS microphone market, power is a real concern because all the processing is made in a power hungry applications processor or digital signal processor. If one could include some level of ultra-low power preprocessing at the MEMS microphone level, Bouchaud says, this would significantly reduce overall power consumption of the device.
"It's difficult for a MEMS microphone alone (or for a processor maker alone) to solve this issue," Bouchaud says. "[As a result of the acquisition] Knowles is in a much better position now."
With the acquisition, Knowles will join Cirrus Logic as the only companies to have both a deep audio processing business and MEMS in-house microphones.
Under terms of the agreement, Knowles will pay about $5 per share for Audience—$2.50 in cash and $2.50 in Knowles common stock—or about $85 million in total.
Jeffrey Niew, president and CEO of Knowles, says in a statement the intelligent audio offerings from Audience will help the merged company deliver end-to-end acoustic products. Niew says the combined technology portfolio will create new applications for the mobile consumer market and that Knowles expects to realize annualized cost synergies of about $25 million.
The transaction is expected to be accretive by the fourth quarter of 2016.
Questions or comments on this story? Contact dylan.mcgrath@ihs.com
Related links:
News articles: