Movidius Ltd., an Irish fabless chip company now headquartered in Silicon Valley has raised an additional $40 million in a Series E round of venture capital funding. This brings the total raised by the company to about $86 million.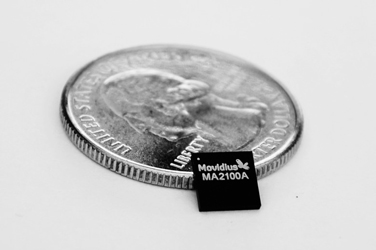 Source: MovidiusThe latest investment, led by Summit Bridge Capital, includes contributions from ArchVenture Partners and Sunny Optical Technology Group, as well as Atlantic Bridge Capital, AIB Seed Capital Fund, Capital-E, DFJ Esprit, and Robert Bosch Venture Capital as existing investors.
"Movidius has pioneered an entirely new class of cost-effective, low-power and high-performance processors, software and development tools, and this platform enables our customers to implement visual sensing that aims to mirror human vision capabilities," said Remi El-Ouazzane, CEO of Movidius (San Mateo, Calif.), in a statement. "This infusion of capital provides us with the resources to expand strategically, innovate constantly, and extend our market leadership."
Yang Sun, CEO of Sunny Optical Technology Group Co. Ltd. (Yuyao, China), says, "Movidius' platform is at the forefront of vision processing, and is revolutionizing the way that consumers can view the world around them. Movidius has a passionate and proven executive team, a compelling family of products, and a huge market opportunity. We are thrilled to join the company as it continues to drive change and growth."
Movidius is also the company that developed the image processing chips—Myriad 1 and Myriad 2—for Google's Project Tango, with the aim to deliver a smartphone with 3D vision and mapping capability.
Questions or comments on this story? Contact: peter.clarke@globalspec.com
Related links and articles:
IHS Semiconductor Value Chain Research
News articles:
Movidius Moves Myriad Vision Processor to 28nm
Startup Hits Computex with 3D Vision Processor
Startup with Solid Credentials Gets $16 million for Computer Vision R&D