Toshiba Corp. has announced it is researching low-power technology that will work with its microcontrollers to reduce the number of mode transitions in multi-sensor wearable devices.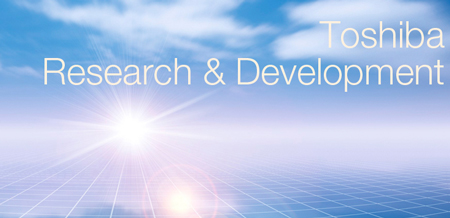 Reserach and Development. Source: ToshibaToshiba says battery-operated wearable devices should run a long time without charging and use a physically small battery. Microcontrollers embedded into wearables typically support several low-power modes but the transition from low-power mode to active mode consumes power. With the number of sensors in wearables increasing, the MCU has to respond to sensors more often with a mode transition every time, consuming power each time.
Toshiba says it has been looking at its TZ1001MBG microcontroller in an effort to reduce power consumption by 31%. The goal is accomplished by reducing the frequency of mode transitions, gathering data from multiple sensors in one burst. By reducing the number of mode transitions, Toshiba's low-power control technology reduces overall power consumption.
Toshiba says it will continue its research and hopes to achieve practical applications for the technology in the next few years in order to provide a processing platform for low-power wearable devices.
Questions or comments on this story? Contact peter.brown@globalspec.com
Related links:
News articles:
Toshiba Takes 3D-NAND to 48 Layers
Toshiba Aims to Recapture Image Sensor Leadership
Toshiba, SK Hynix Settle NAND Flash Theft Dispute
Toshiba Backs Artificial Photosynthesis to Create Fuel