Canadian chipset supplier Solantro Semiconductor has raised $11 million as part of its series B round of funding in order to accelerate the manufacturing of its renewable power conversion ICs.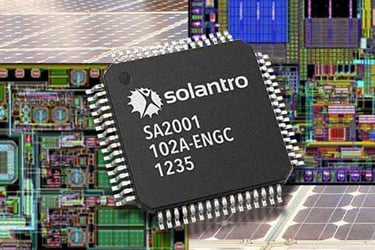 Solantro is a world leader in developing customized chipsets, firmware and development platforms for power conversion applications across distributed renewable energy networks.Source: Solantro Semiconductor Corp
Solantro is a maker of digital power processor technology (dP2) used in grid-tied and off-grid renewable energy installations. The investors in the series B round include Black Coral Capital, BDC, Presidio Ventures, Clean Energy Venture Group, EDC and Inerjys Ventures.
The company says it will use the funding to support a volume ramp of its dP2 chipsets that can be used to control, sense and drive next generation power conversion topologies.
Questions or comments on this story? Contact [email protected]
Related links:
IHS Semiconductors & Components
News articles: