SanDisk Corp. warned that its first quarter earnings will be lower than previously anticipated as a result of product qualification delays, lower sales of enterprise products and lowered pricing in certain businesses.
SanDisk's warning caused its stock to drop some 18% in trading and may also represent a greater problem impacting the traditional enterprise storage market as a whole.
Fang Zhang, analyst for memory and storage at IHS Technology, says while SanDisk has its own problems, the enterprise market is relatively weak. "Traditional storage system makers such as IBM and HP are also declining," she says. "Only the hyperscale customers—such as Google, Microsoft and Facebook—are still ordering new enterprise SSDs. But there are many players in the enterprise SSD market and the cost is still relatively high compared to HHD or hybrid solutions."
SanDisk says depending on final sell-through results, revenue for the first fiscal quarter will be approximately $1.3 billion, down from the forecasted revenue range of $1.4 to $1.45 billion. The company adds that its financial results will continue to be impacted throughout 2015 and that sales for the year will be lower than its previous guidance.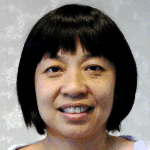 Fang ZhangZhang says SanDisk potentially lost Apple's PC business for its client SSD product after Apple selected Samsung's 3D NAND product for its new MacBook and signed a supplier contract with Samsung. The market for enterprise SSD in general is already weak in the first half of the year because of seasonality but is now compounded by some vendors waiting for the next generation 3D NAND flash, she says.
"However, SanDisk is late in 3D NAND technology," Zhang says. "Now, it has to compete both on performance and cost with others—Intel, Samsung, Micron. Its enterprise storage business is not doing well either since it only competes in the all-flash array market, which is still relatively small."
Questions or comments on this story? Contact peter.brown@globalspec.com
Related links:
IHS Compute, Servers & Storage
News articles: