LCD TV makers are responding to the challenge of organic light emitting diode screens with curved screens quantum dot technology and 4K ultra-high definition (UHD) LCD televisions enhanced with quantum dot technology will become available in 2015, according to DisplaySearch, part of IHS Inc., the publisher of Electronics 360.
Some 1.3 million quantum dot enhanced LCD TVs are expected to ship worldwide in 2015, rising to 18.7 million units in 2018. This represents growth multiplier of more than 2.4 each year.
In part the industry is responding to an International Telecommunications Union color reproduction recommendation, ITU-R Recommendation BT.2020, that is beyond the capability of existing high-definition TVs. "While broadcasters and cinematographers have begun to capture such images, the television industry has just started to respond to the challenge," said Paul Gray, director of European research at DisplaySearch.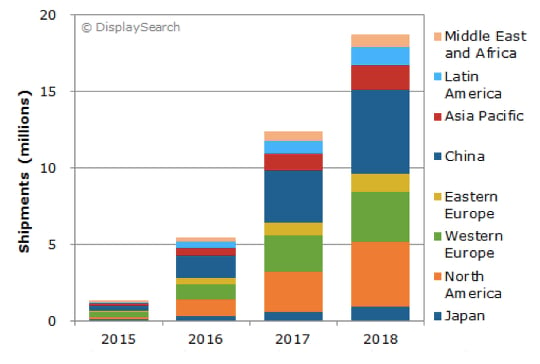 Figure 1: Quantum dot TV shipment forecast. Source: DisplaySearch.
"The launch of new 4K UHD services promises to foment another round of innovation, as content creators bring richer, deeper colors to their art. Curved screens are also a popular feature this year, but there will be limited opportunity for growth, as the market for this feature is expected to peak next year."
Quantum dot technology is one of the things that the LCD industry is using to create displays that come closer to the full viewable range of the human eye, Gray said.
"Broadcasters are finalizing their plans for UHD, but they very clearly want there to be more to their UHD services than simply extra pixels. Richer colors work on any screen size, regardless of one's visual acuity, and subtle shading increases the perception of reality. Quantum dot is part of the LCD industry's response to the challenge posed by OLED technology and its use demonstrates that there is still room for innovation."
Curved large-sized LCD televisions are another response to the challenge posed by OLED displays, according to DisplaySearch. Some 1.8 million curved TVs are thought to have shipped in 2014, peaking at 8.2 million in 2016 and 2017.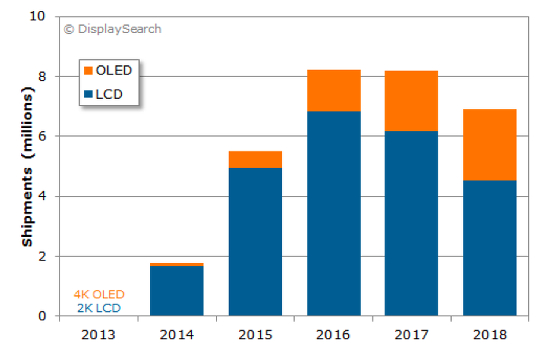 Figure 2: Curved TV shipment forecast. Source: DisplaySearch.
DisplaySearch analysts anticipate that Western Europe will be the dominant region for curved TVs, with 2.6 million shipping in both 2016 and 2017, resulting from consumer taste for unique design and Samsung's dominant market share.
Questions or comments on this story? Contact dylan.mcgrath@ihs.com
Related links and articles:
Quarterly TV Design and Features Report
Challenges Facing WOLED and Soluble AMOLED Alternatives to LCD
News articles:
Quantum Dot Production Capacity Raised to Meet 4K LCD Demand
LCD TV Market Back To Sustainable Growth