The Fitbit Flex (FB401FLEXSL), a wireless activity tracker worn on the wrist, was initially launched by San Francisco-based Fitbit Inc. in May. The device tracks a wearer's movement 24 hours a day, including sleep patterns (during the day it it tracks steps, distance and calories burned). It is water resistant, featuring an LED light display.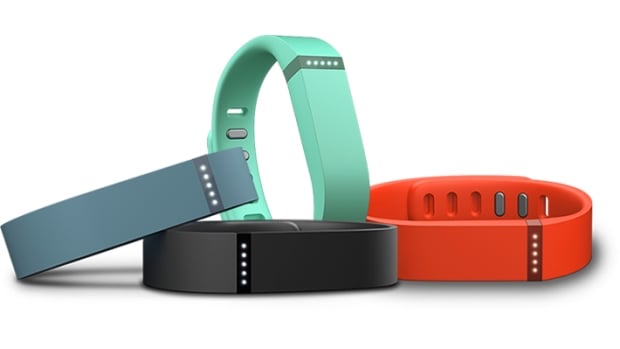 A recent teardown analysis performed by IHS Teardown Services revealed that the Fitbit Flex features chips marketed by ST Microelectronics and Nordic Semiconductor, among others. The Fitbit Flex, which retails for $99.95, costs $17.36 to make, including both materials and manufacturing costs, according to the teardown analysis.
IHS projects that shipments of Fitbit Flex and similar activity monitors will triple within the next five years. IHS projects the broader category of sports and fitness monitors—which includes activity monitors such as Fitbit Flex as well as less sophisticated devices like heart monitors and pedometers to also enjoy robust growth. Shipments of sports and fitness monitors are projected to total more than 250 million units during the next five years, growing from nearly 44 million units this year to 56 million units in 2017. This growth is expected to be driven by a wide range of users, including professional athletes and exercise enthusiasts.
Teardown Analysis
Major components:
Wristband A, 2-Shot Injection Molded Polycarbonate & Silicone Rubber - (Qty: 1)
Enclosure, Main, Injection Molded Plastic, Clear Coat, Printed - (Qty: 1)
Wristband B, 2-Shot Injection Molded Polycarbonate & Silicone Rubber - (Qty: 1)
MCU, 32-Bit, ARM Cortex-M3, 32 MHz, 128KB Flash, 16KB SRAM, 24 Channel x 12-Bit ADC - MFG: ST MICROELECTRONICS - MPN: STM32L151C6H6 - (Qty: 1)
Bluetooth, Single-Chip, V4.0LE - MFG: NORDIC SEMICONDUCTOR ASA - MPN: nRF8001 - (Qty: 1)
Bluetooth USB Dongle - (Qty: 1)
Charging Cable - (Qty: 1)
Accelerometer, 3-Axis, ±2g/±4g/±8g/±16g, I2C/SPI digital output interface - MFG: ST MICROELECTRONICS - MPN: LIS2DH - (Qty: 1)
Battery, Li-Polymer, Single Cell, w/ Solder Tabs & 2 Insulated Discrete Wires - (Qty: 1)
Vibration Motor, Coin Type, w/ 2 Discrete Insulated Wires - (Qty: 1)