The world's smallest servo drives have been unveiled by Celera Motion. The Denali Series offers compact, ultra-fast servo drives designed for a variety of service robot, surgical robot, industrial gripper and lab automation applications. Denali is the latest addition to Celera Motion's line of premium-performance Ingenia servo drives.
Denali features an enhanced hardware architecture as well as optimized power management, with a minimum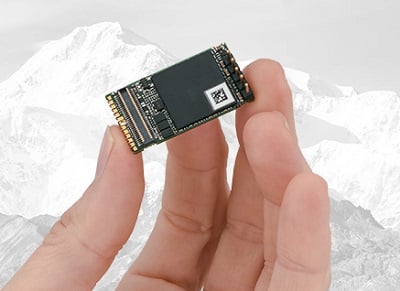 Source: Celera Motion standby power consumption of down to 1.2 W. The servo drives work in the 250 W power range and are ideal for end-effectors, haptic devices, small joints and other compact robotics applications.
The Denali XCR is a miniature, ready-to-use version, enabling quick installation and system commissioning. Denali NET is an ultra-compact, high-power density version in a pluggable design optimized for a carrier board, with single or multi-axis integration.
Both versions are available with EtherCAT and CANopen communication protocols, specially optimized for demanding multi-axis applications. Denali supports EtherCAT with a bus latency down to 1 cycle. This improves the cost-efficiency of embedding multiple axes into a single printed circuit board.