Celera Motion, a business unit of Novanta Inc., has introduced the Everest S as the world's smallest and fastest servo drive, which is about 30% smaller than its predecessor.
It is also reportedly the fastest servo drive available, as EtherCAT and CANopen versions deliver bus latency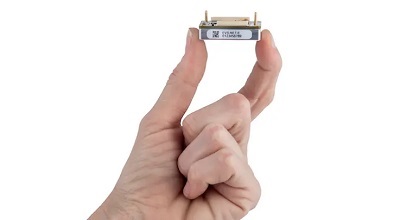 Source: Celera Motion reduced to 1 cycle. The Everest S includes all the best features of other Everest servo drives and also includes Dual BiSS-C feedback support, a highly sought-after capability. By combining 16-bit differential current and four configurable ranges, Everest S delivers flawless resolution and is ideal for virtually any market application.
Designed with 3 kW of power and a starting weight of just 18 g, the Everest S suits applications such as surgical robots, exoskeletons, Pan Tilt gimbals, collaborative robots, legged robots and autonomous mobile robots. An optimized hardware architecture allows for high-speed communication protocols with minimum latency, and a current loop running at 50 kHz and a velocity loop at 25 kHz guarantees optimal performance for motors.