CES 2023 finished up this week in Las Vegas, showcasing the latest innovations in a wide variety of categories. Food technology has been of notable interest lately; supply chain issues and general shortages have been driving researchers to look for solutions. Consumers are always interested in the newest technologies they can add to their kitchens. Here are a few of the interesting finds from CES 2023.
Rise Gardens for residential greens
This award-winning hydroponic system allows for up to 108 different plants to be grown at a time. Rise Gardens snagged a well-deserved CES 2023 Innovation Awards Honoree nod in the Food & Ag Tech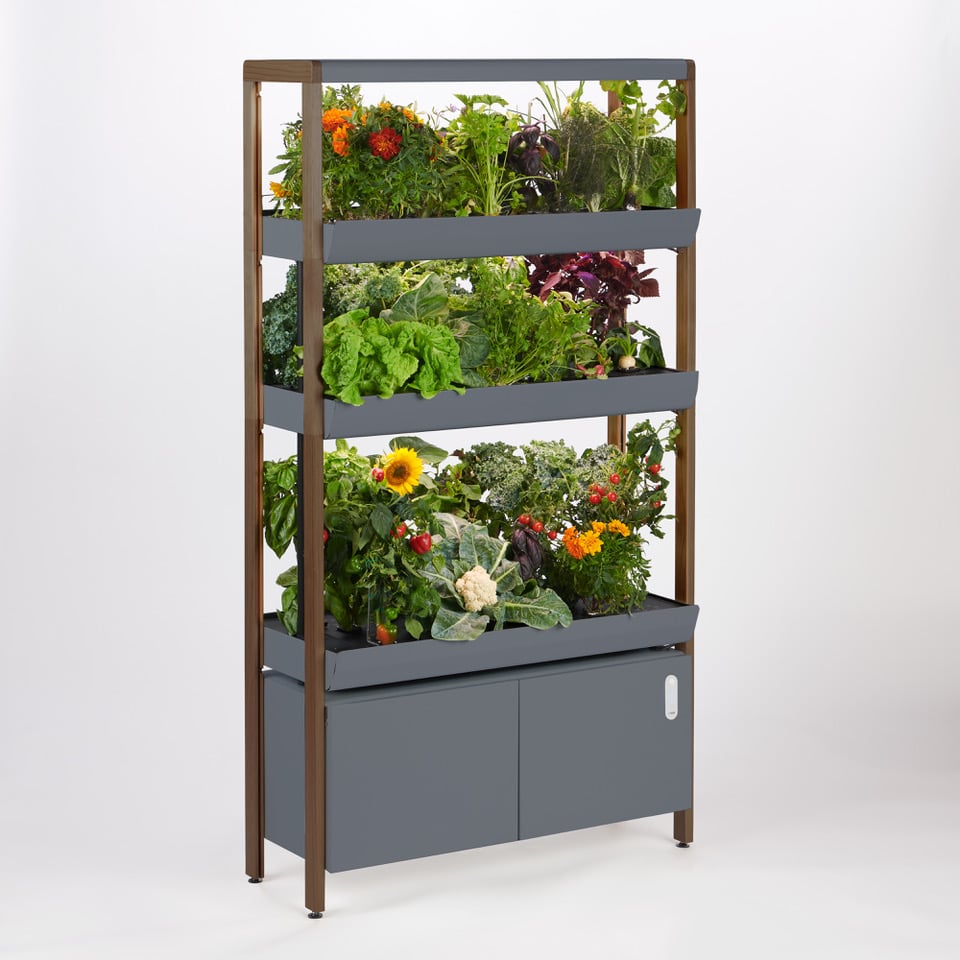 Rise Gardens fits any size home and has several options to match your aesthetic. Image: Rise Gardens
category. Both rooted and vining plants can be grown in any room of the house. The minimalist look is attractive and very little space is required for this indoor gardening marvel.
The perfect glass of wine from Cogni
The Cogni Wine Barrel Monitor from Simple Labs is another CES 2023 Innovation Awards Honoree. Simplifying the wine process, this integrated barrel aging system tracks the temperature, humidity, acetic acid, pH and other important aspects of wine making. Alerts from Cogni can notify users via mobile device or desktop to problem solve before the product goes bad.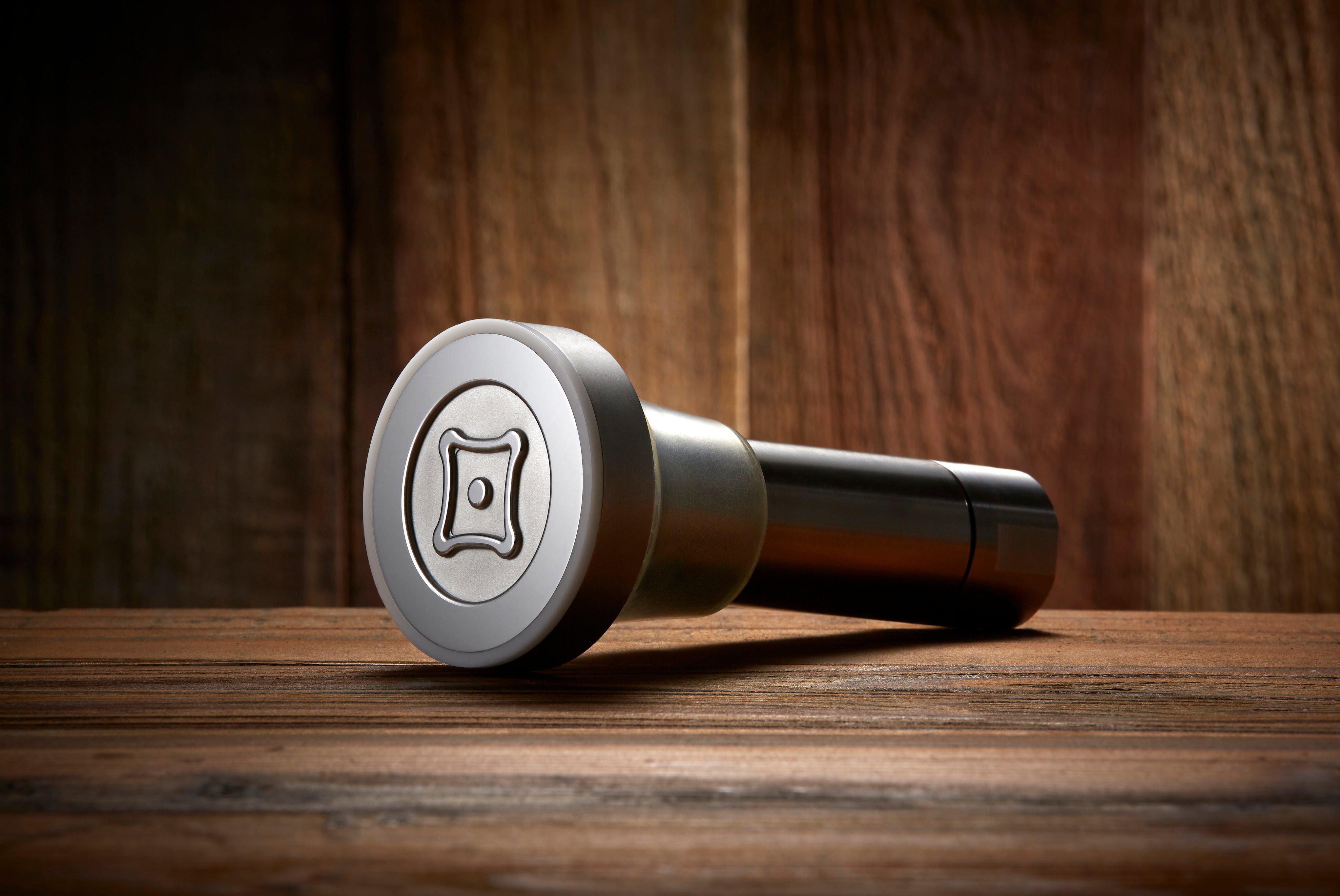 Craft your perfect wine with Cogni. Image: Simple Labs
"Of great benefit to wineries is the ability to immediately extract data from anywhere in the world, creating the ability to detect potential problems in the winemaking process before an issue occurs, as well as opportunities to better take care of wines in barrel," said Simple Labs founder and CEO Mike Slone, who invented Cogni, "In addition to optimizing the winemaking process, there are also labor cost savings in the cellar, and savings in terms of sending samples out to an exterior lab."
Home cooked meals that taste chef-quality
The science of cooking is made simple with the Tramontina Guru. This smart home-cooking solutions helps eliminate the guess work and attention that lead to meal-wrecking mistakes. Tramontina debuted this cookware device at CES 2023, showcasing the ease of use with touch display buttons and smart phone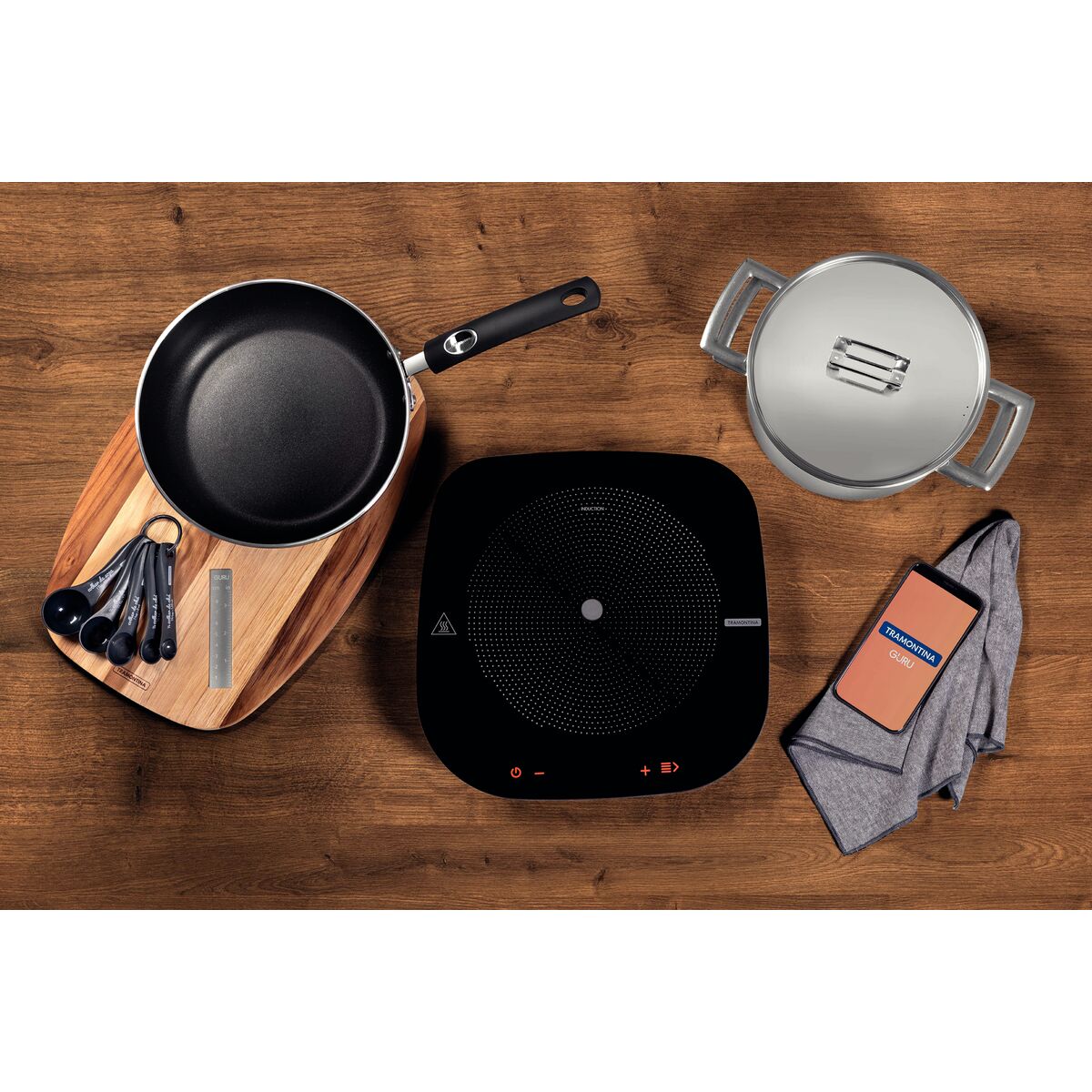 Tramontina Guru brings smart technology into home kitchens. Image: Tramontina
pairing.
Included in the Tramontina Guru starter kit is at a 4-quart saucepan with lid, a 9.5-inch ceramic nonstick frying pan, measuring spoons and a ruler for precise ingredients. Cooks can also obtain additional compatible cookware, silicone utensils, cutlery, prep boards, bowls and other accessories online at Tramontina's website.