Virginia-based CAES has introduced its Smart Power Switch Controller (SPSC) for power electronics designs in high-reliability space applications.
According to its developers, the SPSC provides fault detection, isolation and recovery capabilities in one package. The radiation-hardened device features space assurance, a wide temperature range, and quick fault detection and recovery in one device.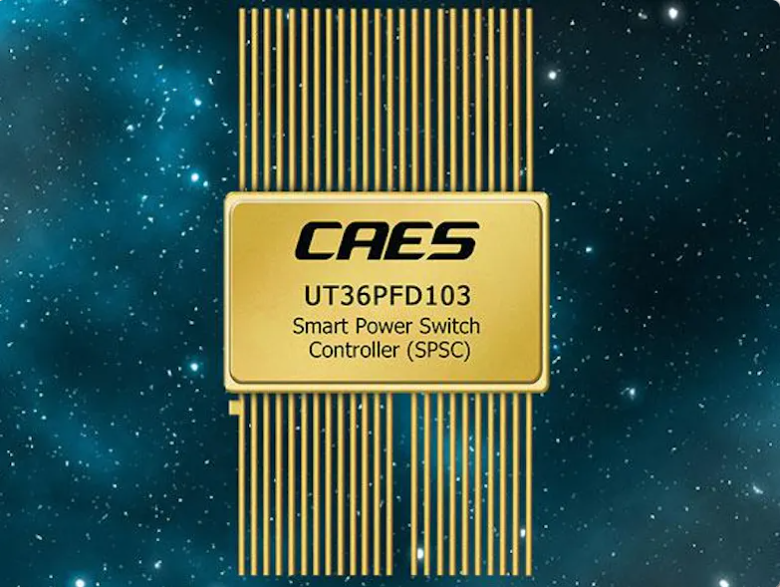 Source: CAES
Further, the SPSC device offers Power Management Bus (PMBus), which communicates over an I2C serial bus. This two-wire command, configuration and control protocol can reportedly manage dozens of power switch channels with a small host controller.
Likewise, the device is also a power bus protection device capable of detecting high- and short-circuit faults and isolating the circuit in 250 nanoseconds.
CAES's radiation-hardened design meets high-reliability mission profiles and can withstand harsh environments, including QML-Q and QML-V for military and space-grade qualification.
For more information, visit the CAES website.