XMEMS Labs has introduced what it claims is the first monolithic true micro-electro-mechanical systems (MEMS) speaker for high fidelity, full-bandwidth sound for sealed in-ear personal audio devices and true wireless stereo (TWS) earbuds.
Dubbed Montara, the MEMS microphone provides low total harmonic distortion and XMEMS claims it is the first IP-57 rated microspeaker, enabling water and dust-resistant earbuds.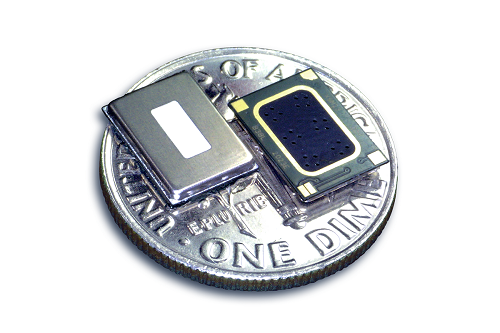 The Montara monolithic true MEMS speaker for personal audio devices. Source: XMEMS LabsXMEMS said the Montara surpasses early hybrid-MEMS speakers by implementing the entire speaker in silicon, reducing package height and eliminating driver matching and calibration due to inherent variability in membrane assembly. The combination of XMEMS' design and monolithic capacitive piezo-MEMS manufacturing materials results in precise actuation, quality sound, speaker-to-speaker uniformity and repeatability.
The company said the rise in subscription music, podcasts, video streaming, audiobooks and mobile gaming is increasing the use of personal audio devices and multi-component voice coil speakers no longer provide the quality consumers want.