A collaboration involving RES, ZX Lidars and KK Wind Solutions has produced a Retrofit Lidar Assisted wind farm Control System (ReLACS) designed to improve the performance of existing wind farms.
The system will be trialed by TRIG, a British renewable asset investment trust, at several of its onshore wind farms across the U.K., starting with Altahullion Wind Farm in Northern Ireland.
The benefits of ReLACS include modernizing the wind turbine controllers and site monitoring processes,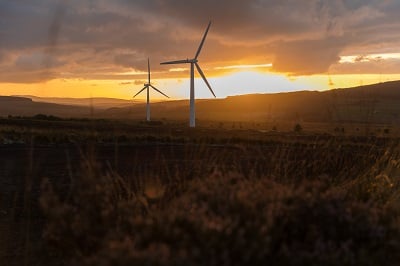 Altahullion Wind Farm. Source: Keith Arkins/RESwhich results in increased annual energy production while also reducing turbine loads, allowing for increased life expectancy. By extending the life of existing assets, there is an added sustainability benefit in keeping wind turbines operable for longer and delaying the need to replace them.
ReLACS consists of three distinct upgrades to each wind turbine on site. Retrofitting controllers onto existing operating models provides access to modern algorithms that can optimize turbine performance, reduce loads and enable advanced control and monitoring systems to be added. With the wind farm control and wake steering, yawing the turbine deflects the wind flow and provides overall energy gain. With lidar assisted turbine control, turbine-mounted lidar can preview wind speeds and turbulence ahead of the turbine, providing optimized feedback that can ultimately reduce turbine loads.