C SEED presents the M1 TV, a sculpture-like column that rises from the floor, unfolding a 165 inch 4k micro LED TV display with a frame machined from a solid block of aviation-grade aluminum alloy.
4k Micro LED technology creates vibrant colors and high resolution. A special screen surface treatment displays the black deep and accurately. In addition to onboard HDR Plus, C SEED´s Adaptive Gap Calibration Technology (AGC) renders borders between the display´s wings invisible.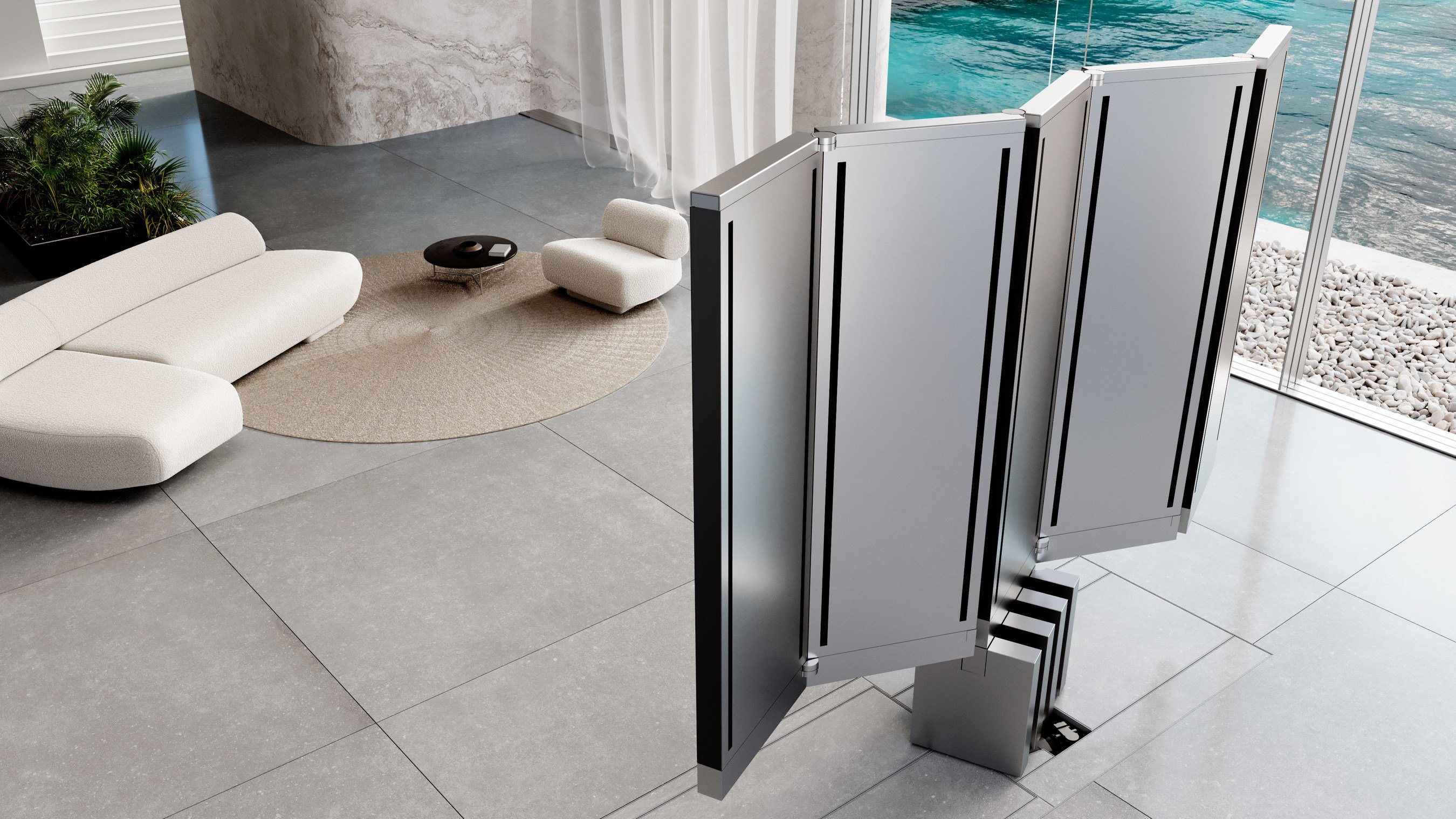 Designers created a smart frame design with an integrated high-performance speaker system that rises silently from the ground, unfolds and settles smoothly on the base.
The M1 continues the C SEED legacy that started with the award-winning C SEED 201 TV by Porsche Design Studio.
The C SEED M1 is available in four colors and a choice of casings for all space requirements and settings. Read more about the C SEED M1 here.