Laser Components USA Inc. has unveiled a major update to the LETO spatial light modulator (SLM) series. The LETO - 3 offers three different versions, all optimized for wavelength ranges in the visible (420 nm to 650 nm), a version for the near IR (650 nm to 1,100 nm) and a fast (180 Hz) version for color field sequential (CFS) operation in the visible with color-adjustable red-green-blue laser. With an adjusted drive sequence and configurations the phase stability was further improved and with that, the diffraction efficiencies are also enhanced.

The new LETO – 3 driver unit is much smaller than the previous version. With a driver unit size of only 97 mm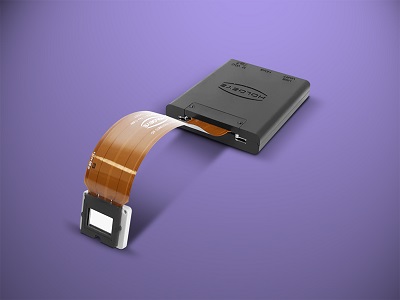 Source: Laser Components USA Inc.x 80 mm x19 mm, the SLM can conveniently be integrated in optical setups. In addition, the new driver features a faster pulse addressing frequency which provides a higher dynamic range for addressing voltages.

The LETO-3 SLM is a fast SLM platform with high bandwidth and provides a high fill factor of 93%. The device offers diffraction efficiencies of more than 80% (16 level blazed grating) which leads to a total light efficiency of around 60%. This SLM offers high quality performance, with excellent reliability and consistency. With state-of-the-art technology, new features and outstanding customer service, LETO-3 performs like the Titan warrior for which this product is named.