Authentise, a provider of process automation software for additive manufacturing, has announced that it has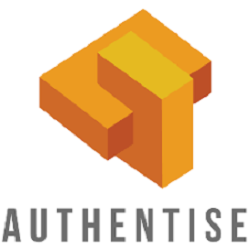 Source: Authentiseconnected to and receives data from more additive manufacturing device types than any other software developer.
Authentise has worked with a number of additive manufacturing equipment providers, such as EOS, and recently forged a partnership with SLM,to connect their devices to the Authentise 3Diax platform and manufacturing execution system (MES). Data can now be received from ARCAM, 3D Systems, EOS, SLM, Stratasys and HP additive manufacturing devices, among others, with more to come.
The information provided by them is used to automate actions through Authentise MES. Examples of these actions include automatic order updates, in-depth traceability report creation or the training of machine learning models that can improve the accuracy of cost, time and maintenance estimates. This reduces cost, improves reliability and increases output.
The machine data is also available independently through the Machine Analytics module of the Authentise 3Diax platform. The module allows users of additive manufacturing technology to create and use their own additive manufacturing automation workflows or to tie the data back into existing IT systems such as enterprise resource planning (ERP) tools. Machine and software suppliers may also use the Machine Analytics module to create and distribute their own Industry 4.0 solutions.
"In many ways additive manufacturing is not taking advantage of its digital opportunity," says Andre Wegner, CEO of Authentise. "We're the first to use data to really scale up and take cost out of the process. In doing so we're also providing a test bed for all of digital manufacturing as we're going beyond predictive maintenance and analytics to enable immediate automation based on data. That drives nearly immediate return on investment of our customers."