This year's shopping holiday is going to look different than Black Fridays of the past. Thanks to COVID-19, most people will be avoiding shopping malls and standing in long lines to shop in-person. Lucky for consumers, most retailers have the same prices and sales posted on their websites as they do in physical stores.
Below are some of the hottest deals on the web this Black Friday weekend.
1. Bluetooth earbuds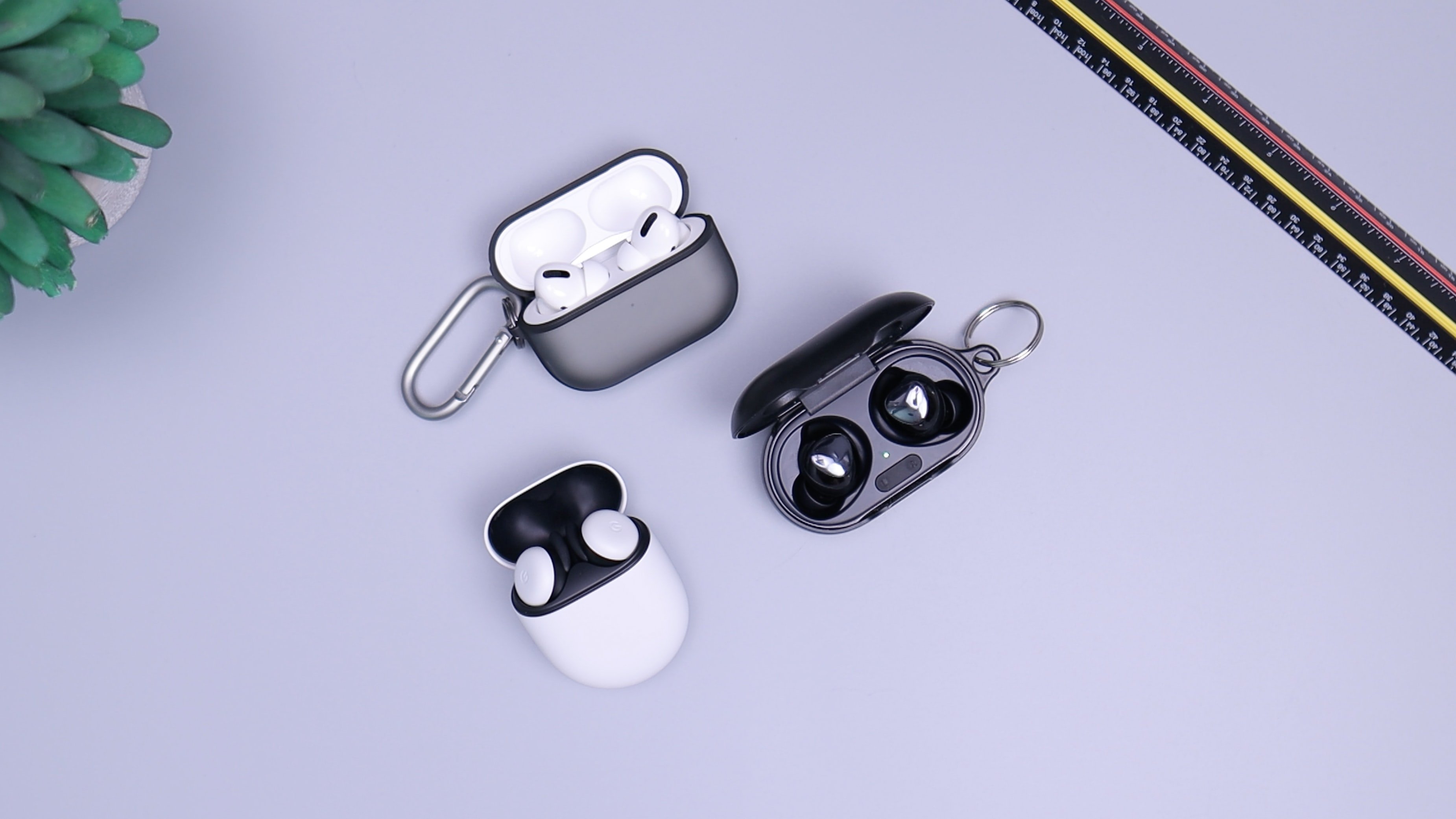 Bluetooth earbuds have been a popular gift in the last few years, and the best time to get a deal on the normally pricey tech is on Black Friday. This year is no exception. Amazon and Best Buy have the AirPod Pros on sale for $199.99. But even better, Walmart announced that they will have the AirPod Pros on sale for $169.99 starting November 27. This is the lowest price AirPod Pros have ever been. Read a teardown on the popular Apple AirPod Pros here.
If the Pros are still too pricey, Staples currently has the 2nd generation Apple AirPods on sale for $119.99, but if last year's sales are any indication, these earbuds will likely fall to $99 over the weekend.
Outside of Apple products, there are plenty of other Bluetooth earbuds on sale. The Samsung WF-1000Xm3 earbuds, which are the earbuds most often compared to the AirPod Pros, are on sale for $168 at Target, Amazon, Walmart and Best Buy. The Powerbeats are on sale for $159.99 at Target and Amazon. The Samsung Galaxy Buds + are $109.99 at Best Buy, Target and Amazon. Black Friday is a great day to finally take the plunge on a good pair of earbuds, it is likely that this is the only time prices will be this low.
2. TVs
The best deals on TVs are often found on Black Friday. Best Buy is one of the most popular spots for TV deals, and this year they are providing another great selection of sales. This year's sales include the Vizio M-Series Quantum 70 in TV for $650, the Samsung 70 in Smart TV for $530 and the TCL 50 in Android TV for $230. The biggest news is that Best Buy has the Vizio 55 in OLED 4K TV on sale for $899, one of the lowest-priced OLEDs on sale this year. Want to learn more about OLED TVs? Read more about OLED TVs here.
But Best Buy isn't the only place where TV deals can be found. Amazon has the Samsung 55 in QLED Q60T on sale for $597 and the 50 in TCL 5-Series 4K UHD TV for $399. Walmart has the Samsung 50 in NU6900 on sale for $327. Target has the Samsung 43 in Smart 4K Crystal HDR UHD TV TU7000 Series for $269.99. Samsung has their 50 in Class The Frame QLED 4K HUD HDR Smart TV on sale for $949.99. No matter what the desired price point is, customers are guaranteed to find a great deal on a new TV on Black Friday.
3. Streaming devices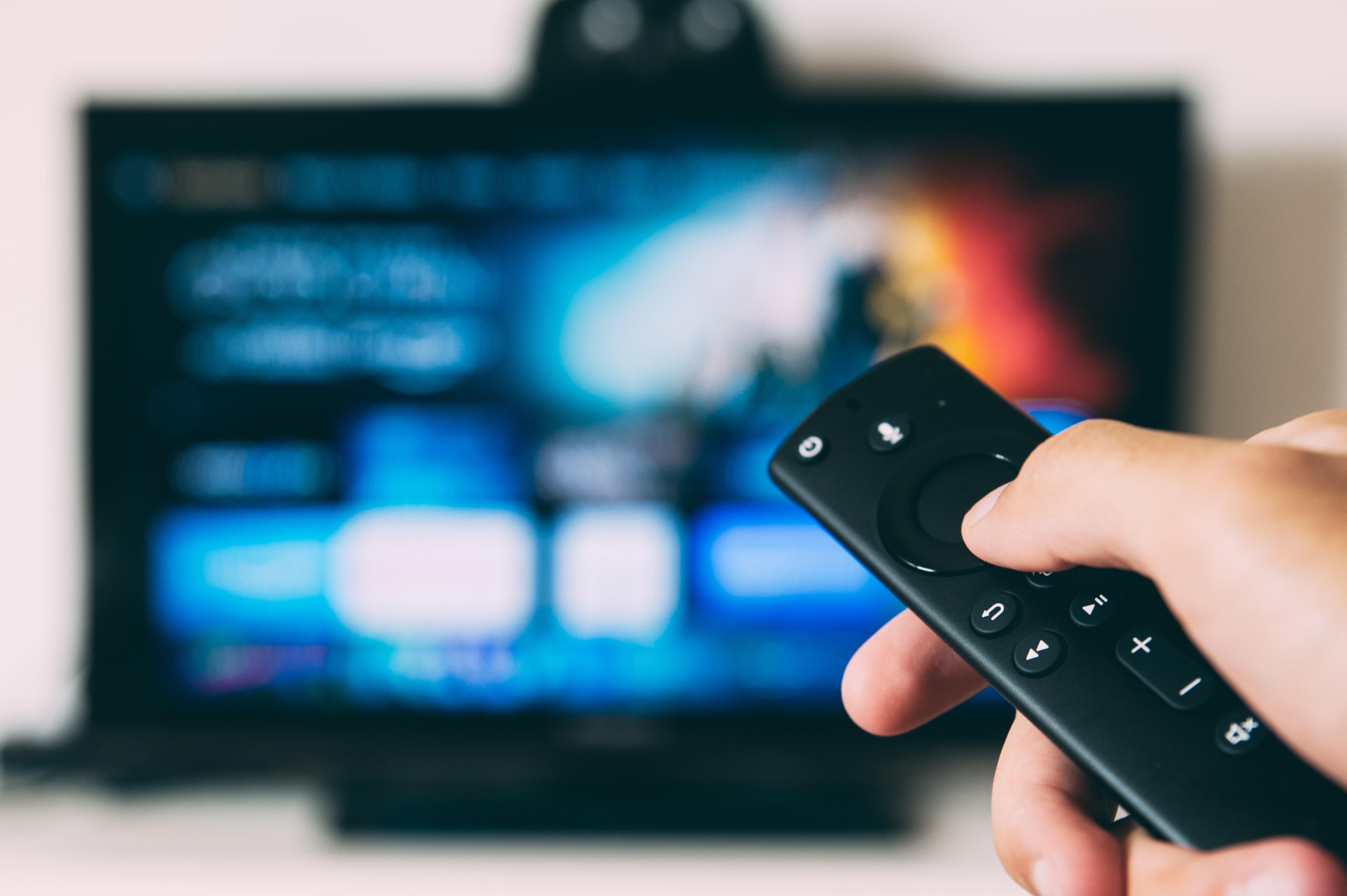 In a world where more people are social distancing and staying home, streaming devices are having their heyday. A great time to buy a new streaming device is on Black Friday.
This year, Amazon has a variety of sales on its streaming devices. The Fire Stick Lite is on sale for $17.99 and the Fire TV 4K Stick is $29.99. Amazon created a streaming bundle that has the Amazon Fire Stick and an Echo Dot for $39. Amazon also has a bundle of the Roku 4K Ultra and JBL Premium headphones for $86. Target has the Amazon Fire TV stick with Alexa voice remote with TV controls (2020) for $27.99.
Walmart has the Roku SE Streaming media player on sale for $17. Target has the Google Chromecast with Google TV on sale for $49.99. Target and Best Buy have the Google Chromecast Video on sale for $18.99. Best Buy has the Roku Streaming Stick with Voice Remote on sale for $34.99. Best Buy and Target have the Roku Ultra (2020) with voice remote on sale for $69.99. Walmart, Best Buy and Target have the Roku Premiere 4K streaming media player is on sale for $24.99.
4. Smart home and home security devices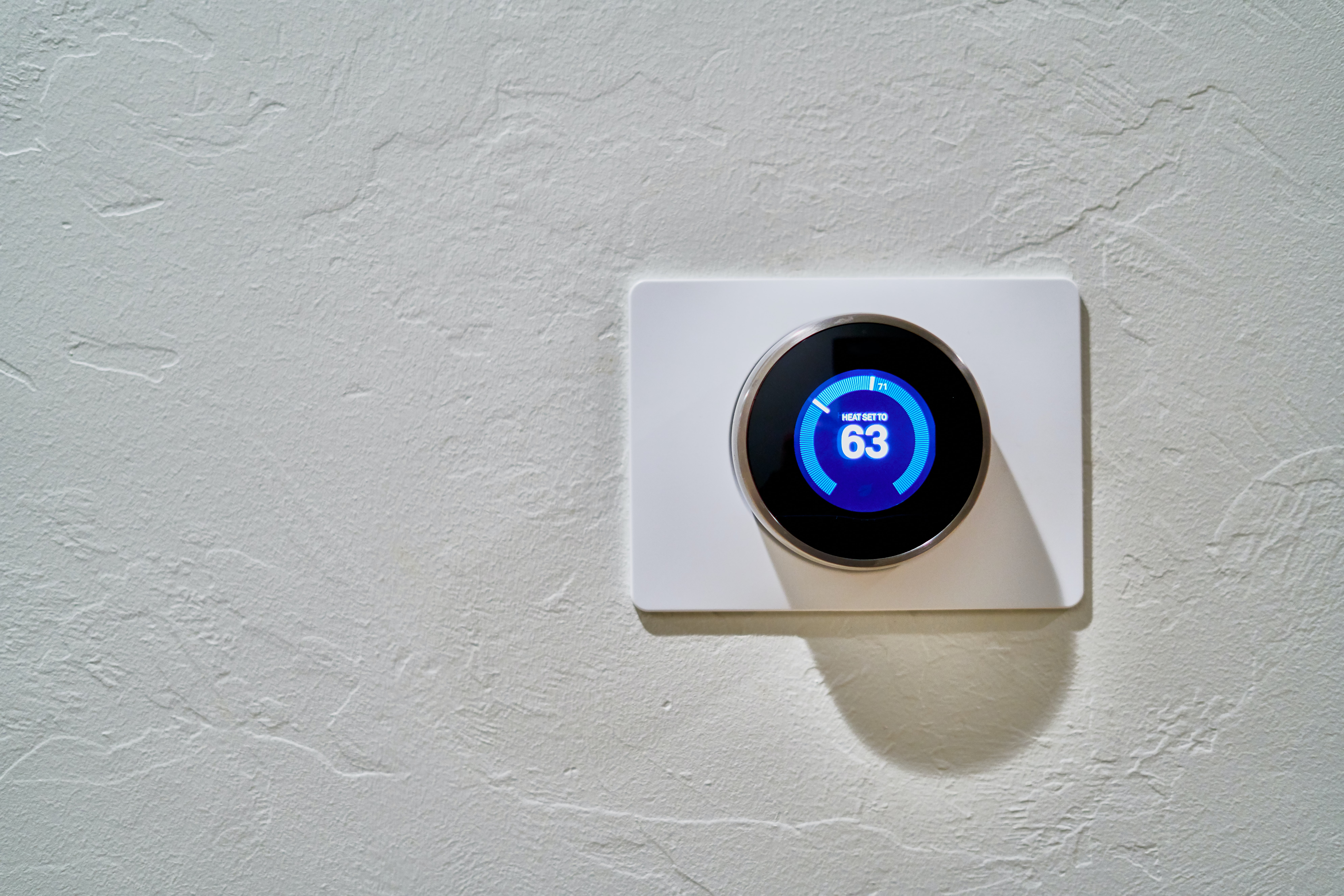 Home security devices are a great gift to give a loved one during the holidays. The Ring video doorbell is on sale for $69.99 on Amazon. SimpliSafe is having a sale with 35% off any new system and a free camera. They also have their SimpliSafe Video Doorbell Pro is on sale for $169.99. Costco has the Arlo Pro3 2K QHD wire-free security camera system 3 camera kit on sale for $349.99.
Smart home devices are another popular item to pick up on Black Friday. Lowe's has the Google Nest learning thermostat (third-generation) will be on sale for $199.99 starting on November 26. Read more about the Nest learning thermostat in this teardown.
On the lower end of cost, the Wemo Wi-Fi smart plug is on sale for $14.99 and a one pack of the Tile Mate (2020) is $17.99 at Best Buy. Best Buy also has a two-pack of WiZ A19 60 W color bulbs on sale for $19.99. The Facebook Portal TV is a great way to connect with loved ones this holiday season and it is on sale at Best Buy, Target, Bed Bath and Beyond for $129.99. Wondering more about this device? Check out this teardown on the Facebook Portal TV here.
5. Smart speakers
Smart speakers are well-loved in many households. Lowe's, Walmart and Kohl's have the Google Nest Mini (2nd generation) on sale for $18. All of these retailers also have the Google Nest Hub for $49.99. Lowes even has a Google Nest Mini bundle with a Google Nest Mini and smart plug on sale for $29.99.
Amazon's smart speakers are another great Black Friday buy. Target has a variety of sales on Amazon Echo devices including the Amazon Echo Show 5 smart display for $44.99. Best Buy, Kohl's and Target have the Amazon Echo (4th Gen) with the smart home hub and Alexa for $69.99 and the third generation Amazon Echo Dot for $18.99. Amazon has their classic Amazon Echo on sale for $49 and a pack of two Amazon Echo Dots for $39. Best Buy has a pack of three Amazon Echo Dot speakers on sale for $57. Read more about the classic Amazon Echo in this teardown.
6. Fitness devices and smart watches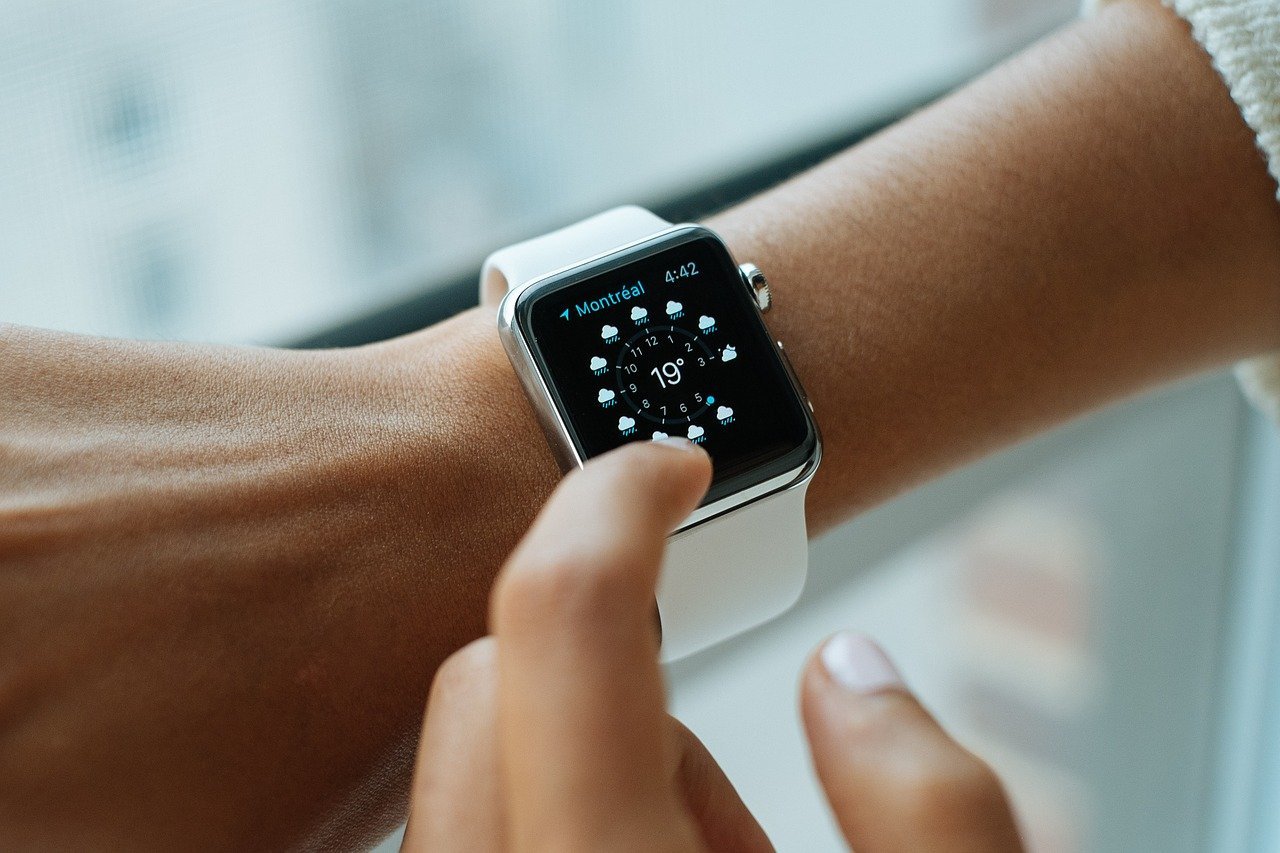 While gyms around the world are closing due to a rise in COVID-19 cases, many people are turning to devices to help them stay fit. Often fitness devices and smartwatches are pricey, but Black Friday gives consumers an opportunity to grab the best devices at a more palatable price.
Amazon has a variety of Apple Watch deals, including the SE Watch for $259 and the sought-after Watch 6 for $329. The Apple Watch Series 3 with sport band is on sale for $179.99 at Amazon and Walmart.
But the sale extends beyond Apple products. The Samsung Galaxy Watch is on sale for $259 and the Fitbit Charge 4 is on sale for $99 at Amazon. The Fitbit Inspire 2 activity tracker is $69.95 and the Fitbit Ace 2 tracker is $49.95 at Target and Walmart. The latest to the Fitbit family, the Fitbit Sense, is a smartwatch and fitness device in one. Normally it costs $330, but thanks to Black Friday, the device is on sale for $279 on the Fitbit Site, Best Buy, Walmart and Kohl's.
Want to learn more about the Fitbit Sense before taking the plunge? Read this article all about the new device here.
With all of these deals, there are a lot of options out there during this year's Black Friday weekend and this is just a small selection. From TVs to smart home devices to Bluetooth earbuds, there are so many hot ticket items at the lowest prices ever. The virtual doors are open, so go on and get shopping!