It has become a modern-day, post-Thanksgiving tradition, once the tryptophan from that juicy turkey has set in to ,use a smartphone, tablet or other connected device to check out the deals on Amazon's Black Friday.
This year, the online retail giant has given a preview of what to expect from the company on Black Friday during its seven-day sales explosion — Nov. 16 through Nov. 23 — and here's some of the coolest electronics gear the company is offering.
Amazon Devices
Since the middle of 2017, the smart home market has exploded with a number of big name companies and even more startups developing smart, connected devices aimed at making life at home for consumers easier, safer and more convenient.
According to market research firm IHS Markit, the global smart home market was worth $18 billion last year and is forecast to reach $28 billion in 2018 with much of the growth coming from connected appliances, smart speakers and connected lighting. The global installed base of these products reached 261 million devices in 2017 but is expected to jump to 560 million devices by the end of this year, IHS Markit said. This means more people are spending more money on smart home devices, notably those that are easier to set up and control — such as lighting and smart speakers.
Of course, one of the biggest makers of smart speakers is Amazon with its Alexa-enabled, voice-activated assistants called the Echo. Not surprisingly, Amazon is offering up a host of sales for its own devices on Black Friday. Echo not only can play music, give news and weather and search for things on the Internet, but it can also command different connected devices such as thermostats, windows, security systems, lighting and more using Alexa.
A number of iterations of the Echo Dot will be available at discounted pricing. These include the Echo Dot Kids Edition for $49.99, the Echo second generation for $69, the basic model for $24.00, the Echo Red edition for $69, the Echo Spot for $89.99, Echo Show for $179.99 and the Echo Plus for $109.99.
Of course, Amazon has other devices outside of the smart speaker realm and, again, not surprisingly, these are also on sale. The Amazon Fire TV Stick 4K will be knocked down to $34.99, the Fire TV Cube will be priced at $59.99 and a number of HD smart TVs with the Fire Stick will be available at discounted prices.
Amazon is also knocking off $20 to $50 on all of its tablets, security systems and Ring Video Doorbell 2 that can connect to the Echo Dot.
Other smart home devices being offered for a discount on Amazon's Black Friday include Sylvania and Philips Hue smart lighting, TP-Link devices and the Hive smart thermostat.
4K TV Deals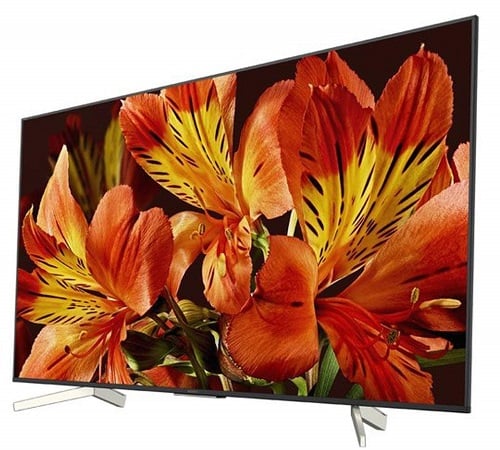 The 65-inch 4K TV available for a discount during Amazon's Black Friday. Source: SonyWhile content for 4K TVs is still in the nascent stages of rollout and development, that hasn't stopped consumer electronics makers from cranking out a number of new televisions that are squarely focused on the early adopters. 4K is definitely the way things are going in the HD realm but before it can become mainstream it will need to have considerable more content and programming. With 4K TVs carrying premiums of more than 35 percent in some cases, most consumers will not pay up for a TV, especially when the content is lacking.
This is similar to what took place when the first high-definition televisions were released onto the market and other HD devices were available (such as Blu-ray players). Consumer waited until the content was sufficient enough and the prices came down enough to adopt the technology.
"Streaming video is also the most common way for consumers to view 4K content while broadcast and pay TV options are limited, further fueling smart TV adoption," said Paul Gagon, the Executive Director of Analysis & Research for TV, Consumer Electronics and Devices at IHS Markit.
As more 4K TVs come onto the market, more consumers will be interested in checking them out and seeing how much better their resolution is compared to current televisions. The rise of streaming is impacting the sale of 4K TVs, but special events such as the World Cup and the 2020 Summer Olympics will also encourage strong sales for these televisions in coming years, Gagon said.
Amazon is offering up discounts for the Sony XBR65X850F 65-inch and 75-inch 4K TV while giving a 15% discount on Samsung and LG Electronics' 4K TVs.
Other electronics deals include discounts on gaming laptops from Acer, gaming desktops from Cyberpower, curved gaming monitors from Dell and printers from HP. There are also discounts on the Xbox One and Nintendo Switch gaming consoles.
For the complete list of devices and products happening on Black Friday, go to Amazon.