Austrian automation manufacturer Sigmatek has unveiled a family of variable-speed drives (VSDs) for controlling low-voltage asynchronous motors, with ratings from 0.37 to 132 kW in nine sizes. The single-phase 200/240 V or three-phase 380/480 V FDD 3000 drives have overload capacities up to 180%, making them suitable for applications that require high levels of torque for short periods.
A compact bookshelf format allows several of the VSDs to be mounted side-by-side in control cabinets. They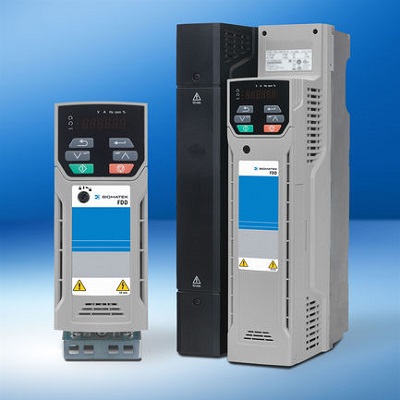 Source: Sigmatekcome with a Class A power filter and, with an optional filter, they can also be used for class B applications. Two STO safety inputs (SIL 3/PL e) ensure safe stops. There are three digital inputs and one digital in/output, as well as a relay output for brake control.
The high-efficiency drives support CANopen, EtherCat and Varan communications. Parameters and motion commands can be sent to the drives from controllers, making complex parameterisation via input devices unnecessary. Diagnostic data, such as motor current consumption, can be be monitored for predictive maintenance purposes.