Industrial Electronics
Versatile DIN-rail supplies provide flexibility in space-constrained applications
10 May 2019
Sponsored content
Engineers know that off-the-shelf, standard AC/DC and DC/DC power supplies come in an astonishing array of physical sizes, form factors and mounting arrangements. These range from tiny PC boards to various-size "bricks," open frame, enclosed chassis and rack-mount configurations, among others. The choice is dictated by application considerations, as well as convenience and familiarity. In some cases, a custom design and form factor are needed due to unique end-product requirements, but whenever possible, a standard arrangement is highly preferred. It simplifies sourcing, regulatory issues and technical support, and usually reduces cost.
Power supplies can present a special mounting challenge, as they are often larger and heavier than other modules or system components they support. Further, their location and mounting are sometimes left to the project end-phase when the available space for the supply is better known. It should not be that way, but it is in many cases. In addition, the supply may need a setting that supports a well-defined airflow path for cooling, as well as its heavier line- and load-side wires.
Consider the DIN rail
One solution that many system designers use to resolve power supply selection, mounting, cooling and other issues is to pick a supply that can be mounted on a DIN rail. By doing so, they greatly simplify the situation and can instead focus on other aspects of the project.
Just what is the DIN rail? It is a mounting rail for electronic modules such as power supplies, as well as many other components – circuit breakers, programmable logic controllers, PID controllers, loop transmitters and receivers, motor drives, relays, metering units, to cite a few. The acronym DIN derives from the specifications published by Germany's Deutsches Institut für Normung – translated as German Institute of Standards – which has been adopted as European (EN) and international (IEC) standards.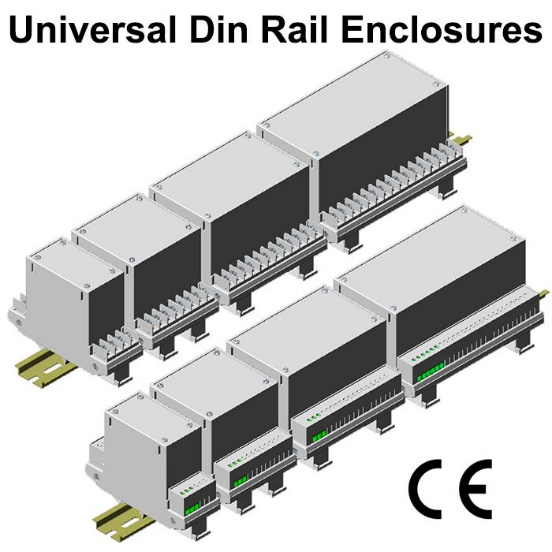 Figure 1. The screw-terminal version of Acopian series of mini-encapsulated AC/DC and DC/DC supplies can be wall-mounted, but also used in a DIN rail mount configuration. Source: AcopianThe DIN rail is widely used as a standard mounting arrangement. Users of this rail are not committed or tied to any single vendor or group, as countless vendors offer DIN-rail products. Note that this is a mounting rail and not an interconnection bus, although the rail may provide a chassis grounding connection. There are three standard DIN-rail versions, with the most common being the 35 mm wide "top hat" rail (IEC/EN 60715). DIN rails are available in standard lengths such as one and two meters, or can be custom cut. The rail is usually mounted in a rack or equipment cabinet for physical integrity and safety. The DIN modules are mounted side-by-side in any arrangement or configuration that the user prefers for the application. Users are unrestricted and can put the DIN power supply at the left, right or center to supply the loads, doing whatever works best in the situation.
Power supplies and the DIN rail
The DIN rail is especially beneficial for power supplies with their wide array of voltage or current ratings, and thus size and power ratings issues. The DIN rail offers flexibility and other possibilities for supply vendors, specifiers and users. Some supplies are designed exclusively for DIN rail, but many can serve both rail and non-rail applications with the addition of a simple, low-cost mounting kit. This facilitates the same supply in multiple end-product form factors and reduces the number of distinct units that need to be ordered and stocked.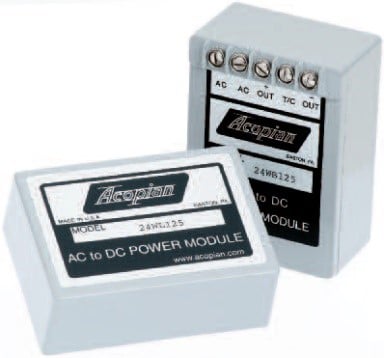 Figure 2. The mounting kit for the mini-encapsulated supplies is standard line item, which simplifies using the supply with the popular 35 mm top hat DIN rail. Source: AcopianFor example, Acopian's series of Mini-Encapsulated AC/DC and DC/DC switching regulated supplies with screw terminals (Figure 2) is a family of compact, lightweight units (surface area just 3.5 in x 2.5 in).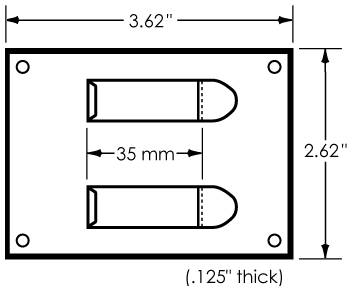 Figure 3. The mounting kit for the mini-encapsulated supplies is standard line item, which simplifies using the supply with the popular 35 mm top hat DIN rail. Source: AcopianThese can be wall mounted but can also be easily mounted in a DIN rail setting using the available kit (Figure 3). The kit includes an aluminum plate with two clips attached to it, and four screws for attaching the plate to the power supply. The power supply can then be snapped onto a top hat of the DIN rail.
The DIN rail is not limited just to smaller, low-power supplies. It can be used with units such as the Acopian Narrow Profile switching supplies, which includes convection-cooled models less than 7 in long that provide output up to 75 W, with fan-cooled models under 8 in long that can provide outputs to 120 W (Figure 4).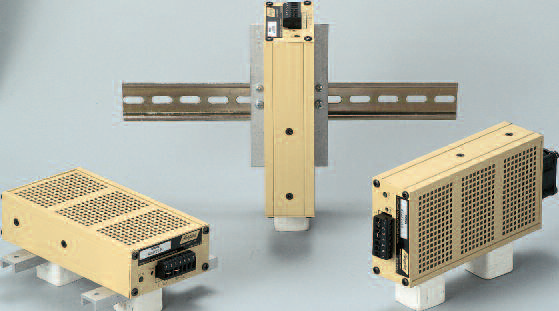 Figure 4. The DIN rail can also accommodate larger supplies, such as the Acopian narrow-profile switching family, which delivers up to 120 W with forced-air convection cooling. Source: Acopian
Note how easily this supply can be adapted for DIN-rail mounting in either horizontal or vertical orientation (Figure 5), using the appropriate mounting kit.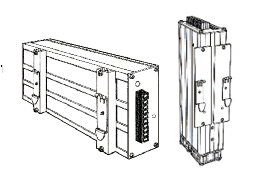 Figure 5. DIN-rail mounting kits are offered for the narrow-profile supplies for horizontal and vertical positions, so user needs can easily be met. Source: Acopian
Power supplies that mount to a DIN rail can realize optimal, protected and well-defined use of available space. They are suitable for industrial installations where supply and wiring visibility, convenience, access and protection are important. In addition, they are a good fit when multiple power supplies need to be set up in minimal space. DIN rail supplies ease replacement and upgrade of the power supply if needed, with minimal disruption.
DIN rails: Not for every situation
Engineering is largely about tradeoffs and standards, and no solution or format is optimum for every application. It's no different for DIN-mounted supplies. There is no doubt that the power ratings and capabilities that DIN-rail supplies deliver are impressive. Further, the DIN rail provides an efficient use of space and mounting arrangement, as the supply can be placed alongside other power units or other system modules.
However, DIN-rail supplies are not the universal answer to mounting supplies. They are typically limited to ratings under 1000 W and are not practical above that power level. They are also not a good choice when the power supply needs to have many user readouts for parameters, such as voltage and current, or visible indicators for various status and fault conditions, such as power good or overload. Further, they are not practical where a supply needs to have connections routed via both front and back, such as AC-line cord in the back and DC-output leads coming in front.
Conclusion
For those engineers whose power supplies are independent modules or chassis, and not deeply embedded within an end product or circuit board, the DIN-mounted supply has many attractive attributes. It enables secure and convenient mounting, provides worldwide acceptance and mounting compatibility, supports vendor choice and a range of capacities, offers good access and unit visibility, and eases cable routing.
For many situations, the DIN-rail supply, combined with the availability of many supply types and ratings, makes it an attractive and viable option for mounting various power supply form factors and configurations.
References
Design News, "DIN Rail Basics"
Hackaday, "The DIN Rail and How it Got That Way"
Find Free Electronics Datasheets