Researchers from the McKelvey School of Engineering have developed a way to use this technology to create cyborg bomb-sniffing locusts.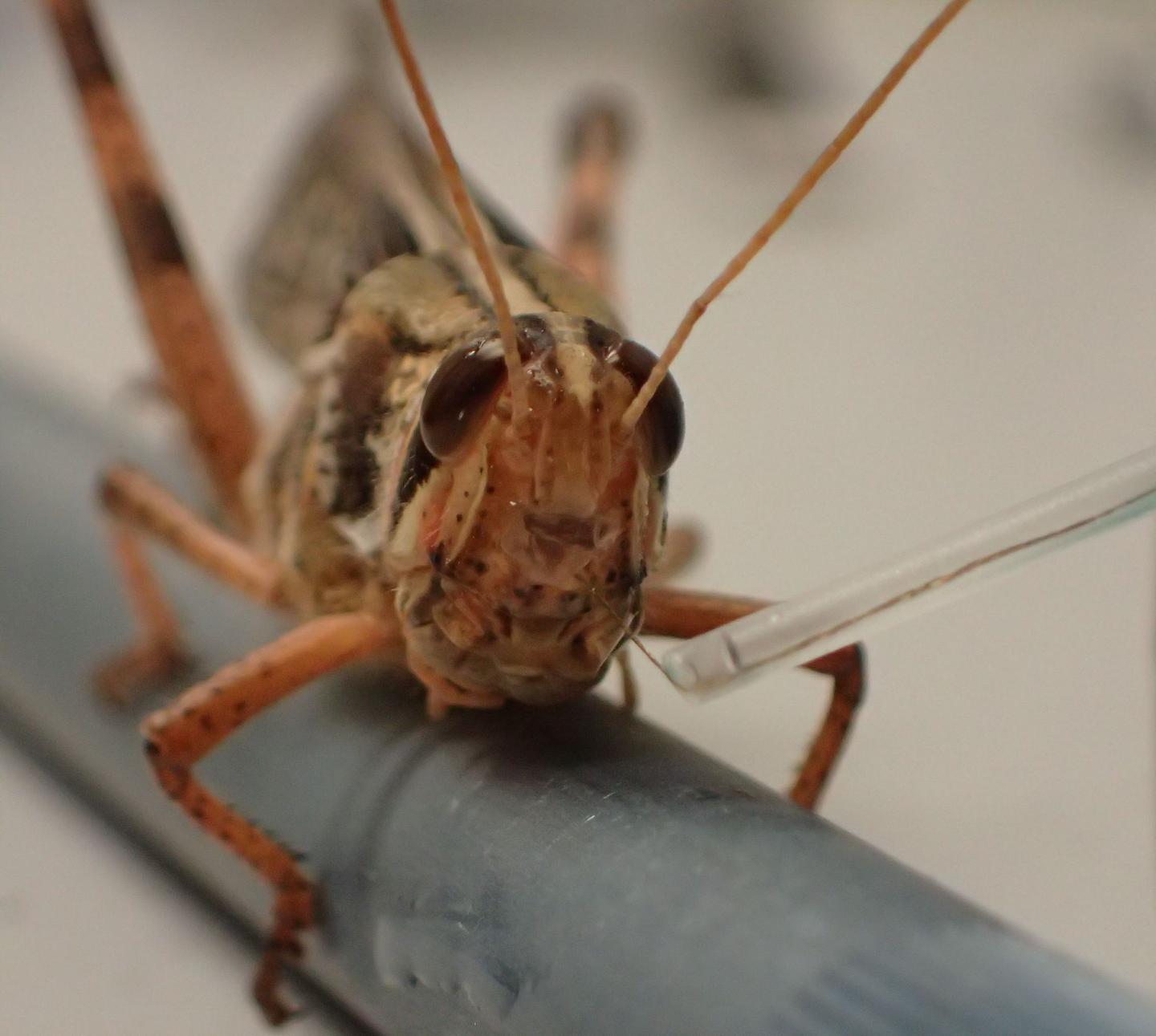 A locust with an improved brain sensor implant. Source: Raman Lab
Past research has proven that locusts can smell explosives. To create a bomb-sniffing locust cyborg, the team "hijacked" the locust's olfactory system to detect and discriminate between explosive scents in milliseconds. They optimized previously developed a biorobotic sensing system that can detect locusts firing neurons. The system was adjusted to detect explosives and turn this information into data on exactly what the locust is smelling.
The locust olfactory system can be decoded as an "or-of-ands" logical operation. This operation allows the team to determine what the locusts are smelling. They looked for similar patterns when locusts are exposed to explosive vapors. The vapors used during the study were TNT, DNT, RDX, PETN and ammonium nitrate. The team saw different responses to each explosive smell in the locusts' brain.
To cause the least harm to locusts and keep them stable, the team created a surgical procedure that involved attaching electrodes directly to the bug's brain, which doesn't hinder movement. With the new instrumentation, the neuronal activity of a locust exposed to a bomb smell was translated into an odor specific pattern in 500 milliseconds.
In order to find a bomb, a locust must know where the odor is coming from. To test this, a cyborg locust was placed on a tiny vehicle in a box. Explosive vapors were injected into the box and the locust was driven around while it sniffed different concentrations of vapors. Using the brain-reading technology, the team studied odor-related brain activity. The signals in the bug's brain reflected the differences in vapor concentration.
The team said using locusts to detect bombs is similar to miners using canaries in coal mines.
A paper on this tech was published in Biosensors and Bioelectronics: X.