Researchers from the University of Chicago have used machine learning to develop electronic devices that are compatible with human bodies.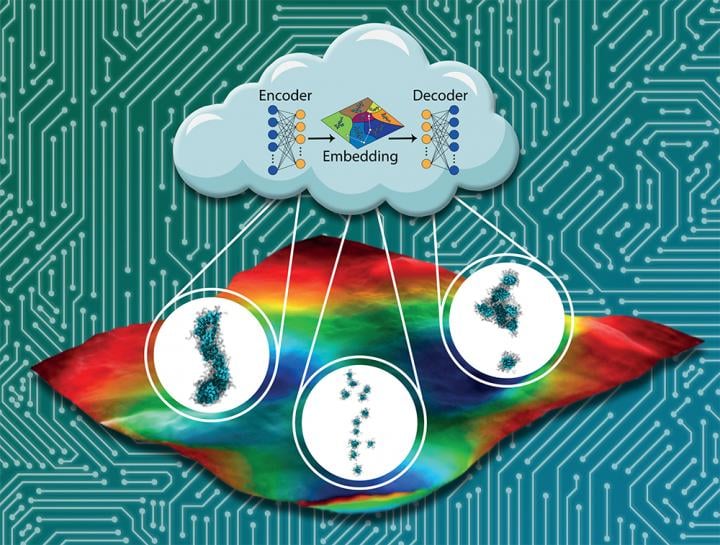 Machine learning tools developed by Assoc. Prof. Andrew Ferguson and his collaborators are able to screen self-assembling peptides to find the best candidates for electronic, biocompatible materials.Source: Kirill Shmilovich et al.
A family of self-assembling peptides known as π-conjugated oligopeptides promises to be the basis for the next generation of electronic biocompatible materials. But testing these materials has been difficult.
To overcome this, the team set up nanostructures testing using machine learning tools that screen for the best candidates. The machine learning tools screened over 8,000 candidates of self-assembled peptides and ranked their design, paving the way for the most promising candidates. The tools screened a family of π-conjugated oligopeptides with the machine learning tools and molecular stimulation.
The method uses a form of machine learning called an active learning or Bayesian optimization to guide the molecular stimulations. The team created reliable data-driven models of how the sequence of peptides influenced properties after considering 186 peptides. The system ranked the peptides and gave the results to experimental collaborators who then tested the top candidates in a lab.
The process removed the human bias in testing and let the machine learning find features of peptide designs that may not have been considered before but could be better candidates for bioelectronics.
The team says the next step is to expand the system to include applying different cores and feed experimental data back into the loop and strengthen the models. Researchers hope that their machine learning system to design proteins that optimize self-assembling colloids to make atomic crystals and incorporate tools into automated labs that have no human interruption.
This study was published in the Journal of Physics Chem B.