Researchers at Harvard University have designed more than 1,000 blue-light-emitting molecules for use in organic light-emitting diodes (OLEDs) that could improve the cost in making these displays and improve efficiency in televisions, smartphones and tablets.
The project involved Harvard researchers in collaboration with MIT and Samsung to develop a large-scale, computer-driven screening process that incorporated theoretical and experimental chemistry, machine learning and cheminformatics to identify OLED molecules that perform better than current industry standards.
Unlike liquid crystal displays (LCDs), OLED displays do not need a backlight and can be as thin and flexible as a sheet of plastic. Individual pixels can be switched on or off and emit light when an electric current is applied. OLEDs have already made inroads in the consumer market with more and more smartphones adopting the displays and numerous televisions coming on the market to compete with large-sized LCDs.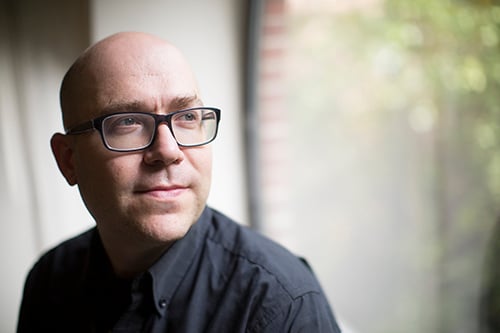 Alán Aspuru-Guzik, Professor of Chemistry and Chemical Biology, at Harvard University "People once believed that this family of organic light-emitting molecules was restricted to a small region of molecular space," says Alán Aspuru-Guzik, Professor of Chemistry and Chemical Biology, who led the research. "But by developing a sophisticated molecular builder, using state-of-the-art machine learning, and drawing on the expertise of experimentalists, we discovered a large set of high-performing, blue OLED materials."
According to researchers, one of the main challenges to making OLEDs more affordable is enabling the color blue. Like LCDs, OLEDs rely on green, red and blue subpixels to produce every color on the screen. But organic molecules have difficulty emitting blue light efficiently. To improve blue light, OLED makers create organometallic molecules mixed with transition metals, such as iridium, to enhance color. While this achieves the goal, it is expensive.
The project's goals were to replace these organometallic systems with organic molecules in order to lower manufacturing costs in making OLEDs.
How They Did It
Researchers began by building libraries of more than 1.6 million candidate molecules and then narrowed the candidates using machine-learning algorithms to predict which molecules were likely to have good outcomes. This combination of chemistry and machine learning allowed researchers to make the molecules really predictive in terms of color and brightness.
"Molecules are like athletes," says Aspuru-Guzik. "It's easy to find a runner; it's easy to find a swimmer; it's easy to find a cyclist; but it's hard to find all three. Our molecules have to be triathletes. They have to be blue, stable and bright."
To find these super molecules, the researchers used theoretical modeling and experimental practice to build a website application for collaborators to explore the results of more than half-a-million quantum chemistry simulations. After the cycle was completed, the team was left with hundreds of molecules that perform as well as, if not better than, state-of-the-art metal-free OLEDs.
To contact the author of this article, email [email protected]