Motor standards have been in place for decades, yet there is a growing demand to achieve greater efficiencies as regulations continue to tighten on the total system for fans, pumps and compressors. Equipment manufacturers are turning to new motor technologies to achieve the highest system efficiency possible from wire to air while using sustainable materials.
ABB's Baldor-Reliance EC Titanium product line utilizes ferrite assisted synchronous reluctance (FASR) technology with non-rare earth magnet materials to meet and exceed IE5 efficiency. Suitable for constant and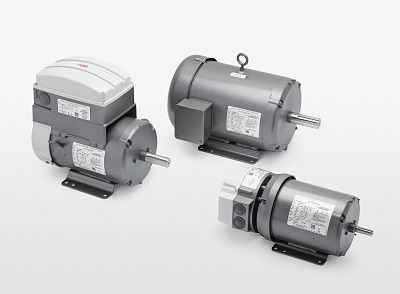 Source: ABBvariable torque applications, the EC Titanium offers excellent performance across a wide speed load range and above base speed conditions.
The near unity power factor of the EC Titanium enables the use of smaller drives, reducing the footprint and weight of the integrated system. The integrated motor drive solution delivers up to 16% efficiency gains compared to alternative motor designs, saves considerable control panel space and reduces wiring costs by placing the drive on top of or on the opposite drive end of the motor.
Integrated motor drive models are ABB Ability ready with built in capability allowing building operators to have greater connectivity and transparency of their equipment.
The Baldor-Reliance EC Titanium product line is offered in standard NEMA dimensions and can be provided with IEC mounting compatibility. Ratings are available as a motor only option from 1 to 20 HP (0.75 kW to 15 kW), as an integrated motor with a top mount drive in ratings of 1 to 10 HP (0.75 kW to 7.5 kW), or axial mounted drive in ratings 1 to 7.5 HP (0.75 kW to 5.5 kW).