If you are a U.S. citizen with a master's degree in a STEM field, you might have the right stuff to join NASA's next class of Artemis Generation astronauts. The agency seeks to add to its current roster of 48 astronauts, with the goal of sending the first woman and next man to the moon by 2024.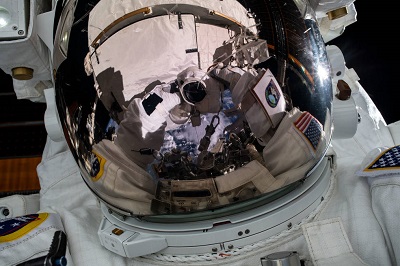 Source: NASAThe agency will begin taking applications on March 2. Acceptable substitutions for the master's degree include two years of work toward a Ph.D. in a related STEM field, or a doctorate of medicine or osteopathic medicine or completion of a nationally recognized test pilot program. Applicants must also pass the NASA long-duration spaceflight physical and possess two or more years of related professional experience or 1,000 hours of pilot-in-command time in jet aircraft.
Candidates selected in mid-2021 will begin training as the next class of Artemis Generation astronauts with the prospect of launching on American rockets and spacecraft developed for NASA's Commercial Crew Program to live and work aboard the International Space Station. Astronauts might also travel with the new Space Launch System rocket and Orion spacecraft, docking the spacecraft at the Gateway in lunar orbit before taking a new human landing system to the moon's surface.
Qualified U.S. citizens may apply to #BeAnAstronaut at www.usajobs.gov, or learn more about career andapplication requirements.