Next week, CES 2020 will take place with virtually every electronics company presenting their latest wares in the realm of communications, computers, networking, consumer electronics, smart homes and smart appliances with more gadgets in one place than ever before.
Electronics360 previously highlighted 10 electronics devices that will be on display at the show, but that was just a sampling. Here are 10 more gadgets to check out during the show, which takes place Jan. 7-10 in Las Vegas.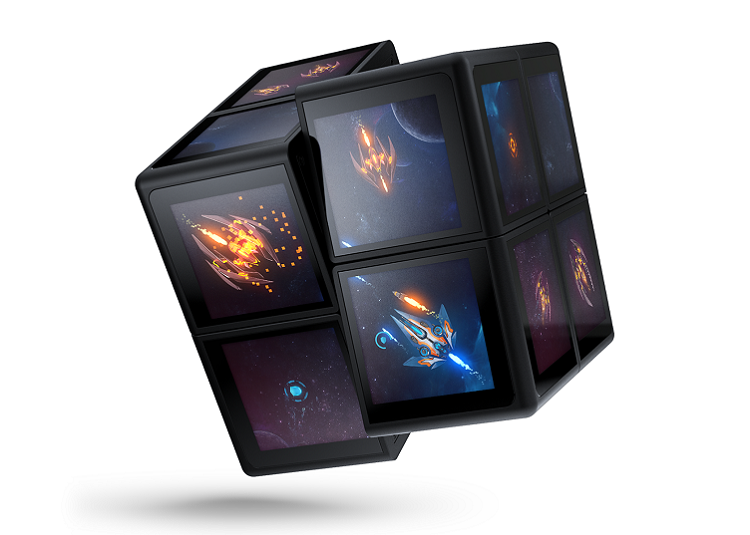 The Wow Cube. Source: CubiOs Inc.
1) Wow Cube
Billed as an advanced Rubik's Cube, Wow Cube consists of eight modules that rotate by fours in all three dimensions. When twisted, each module illuminates as there are 24 high-resolution microdisplays on each.
The cube is a game that allows users to play both in virtual and physical realities through an app on a smartphone via Bluetooth. While it can be used purely for entertainment, it also has interactive games that can be played for educational purposes.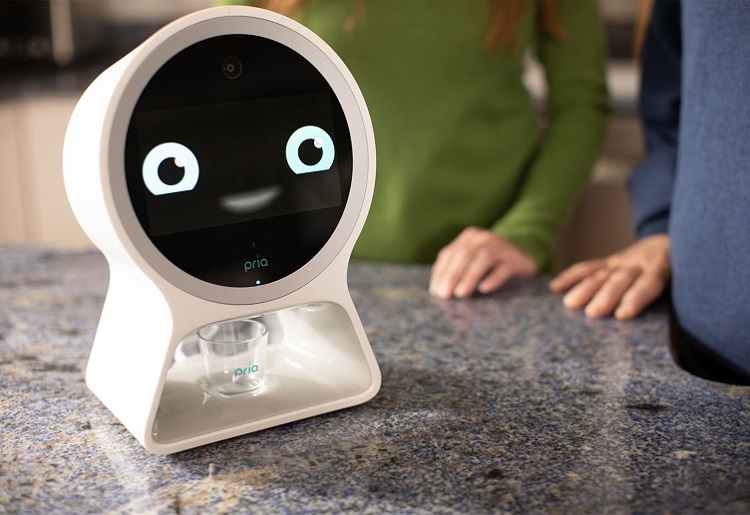 Pria is used for healthcare. Source: Black and Decker
2) Pria
This is an automated medication management and home healthcare assistant device from Black and Decker that was named a CES Innovation Awards Honoree by the Consumer Technology Association (CTA), which runs CES 2020.
The device was launched earlier this year and is a voice-enabled tabletop robot that gives caregivers real-time insight into seniors' prescribed and over-the-counter medication therapy and wellbeing through a mobile application. Pria provides a healthcare tracking and management tool for independent individuals and caregivers.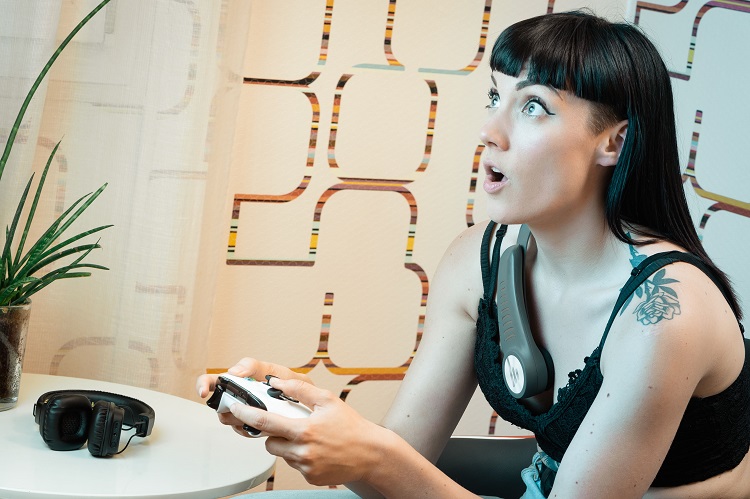 An audio subwoofer worn on the body. Source: Bass Me
3) Bass Me
French startup Bass Me is bringing its personal subwoofer to CES. The gadget hangs over a user's chest and lets people feel the pounding of games, movies or music in a personal way. The Bass Me system is a combination state-of-the-art sound wave and vibration system to enhance entertainment content for music, games and movies.
Connected via Bluetooth, the vibrations are felt rather than heard and is worn at the center of the chest. The company said that the device is made to adapt to a user's comfort level with soft material, so it is not uncomfortable for long periods of wear.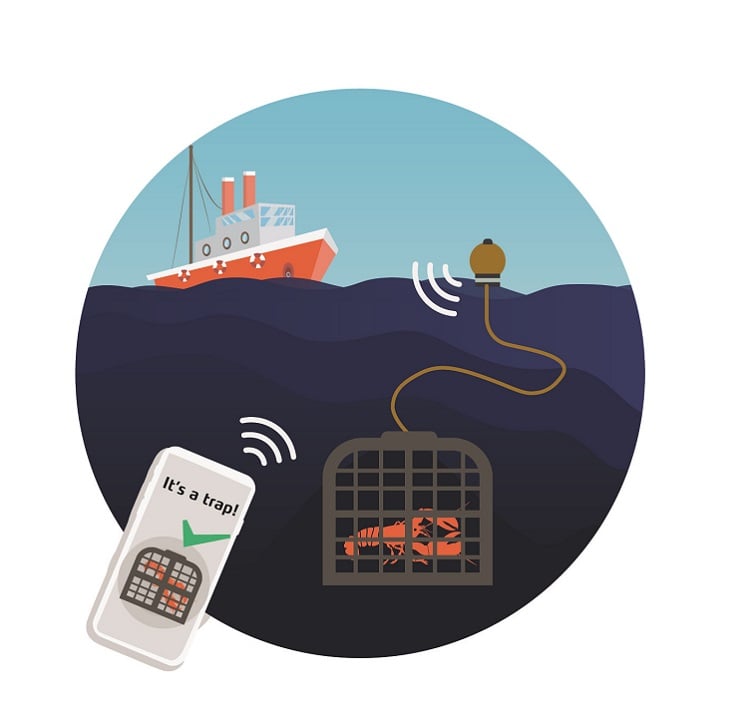 A device for ease-of-use in fishing. Source: IoTrapster
4) IoTrapster
This gadget, which is designed for the lobster fishing industry, is a connected underwater lobster trap. With a connected camera embedded in the IoTrapster, users can monitor the device via an app available for both Android and iOS and connected via Bluetooth.
Once connected, a text message is sent as soon as a living element enters the trap. The trap is equipped with a security device that prevents any trap theft by sending the trap's GPS location. Through the GPS location as well as photos and videos, fishermen can view when the trap is full or empty, meaning that it avoids useless travel, optimizing the positioning, and it will let users monitor several traps at once, the company said.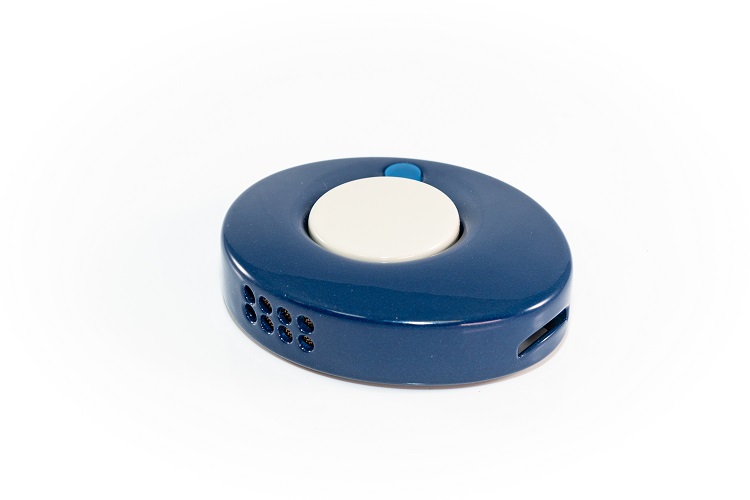 An underwater gadget that gives GPS coordinates for swimmers. Source: Brizo
5) Brizo
Brizo is another underwater gadget, which has been developed for marine biologists to help with underwater activities and contribute to marine environmental monitoring and conservation.
The device is able to GPS geo-reference the starting point of a dive on the water's surface or onshore and it can record the 3D diving path underwater with a depth of 120 meters. Brizo records altitude, direction, diving length, velocity and acceleration. The device is not a positioning device but a multi-parametric probe, recording physical and chemical data that helps users understand the sea environment.
Pushing a button on the Brizo can register the geographical coordinates of points of interest such as natural or historical spots, and organisms. The device can be worn with straps or elastic bands and is rechargeable via a dedicated cable and standard USB connection. The device can also last for 48 hours.
Data recovered can be downloaded to the cloud via the Brizo app, which can be used on smartphones, tablets or PCs and that data can be shared with other marine organizations or people that frequent the water.
Brizo has been launched on Kickstarter. Click here for more information.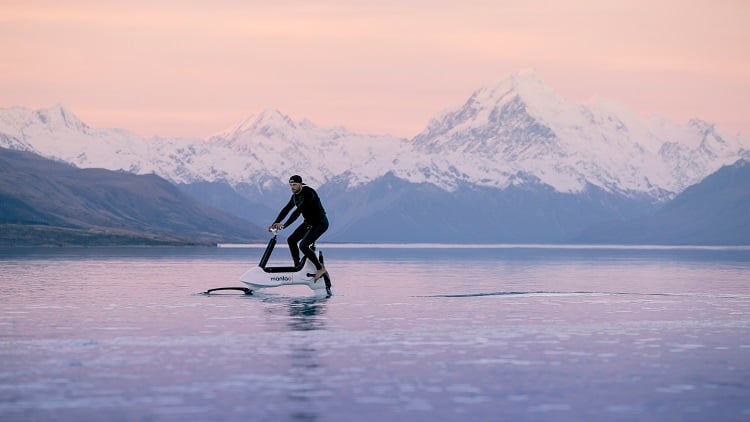 A hydrofoil bike that lets you skim above the water. Source: Manta5
6) Manta5
The Manta5 is billed as the first production hydrofoil bike for the U.S. market that replicates the cycling experience on water. Manta5 is a New Zealand-based company and its first production run has already sold out. The company is now targeting presales of additional hydrofoil bikes for delivery in early 2020.
The bike allows riders to launch and plane through open bodies of water including oceans, lakes and rivers. Speeds of up to 12 mph can be reached and the bikes is made from carbon fiber and aircraft-grade aluminum so it is light enough to carry, but sturdy enough to take a pounding in the water, the company said.
The 46 W electric motor offers variable pedal assist and can be dialed down or up depending on rider preference. It also has a battery charge of up to one hour of total ride time and the bike can start hydroplaning in open water from a full stop in 15 pedal strokes.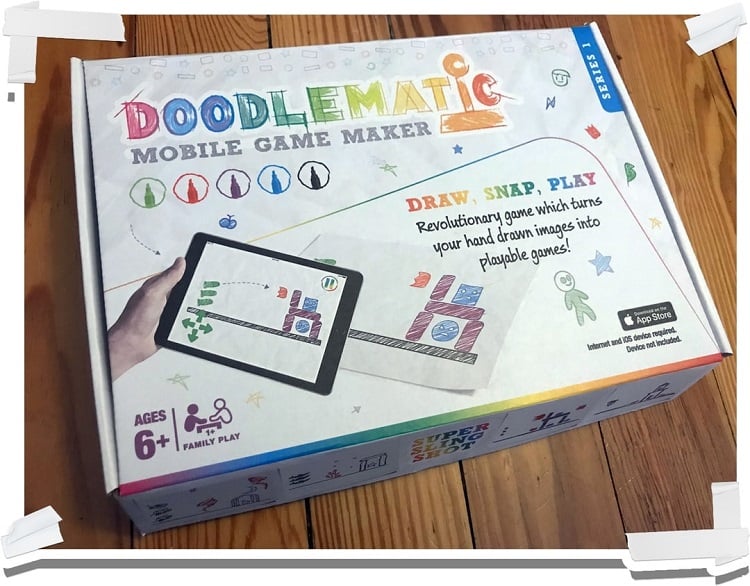 Using paper and markers to create a new game. Source: Tink Digital
7) Doodlematic
Tink Digital Inc. is bringing its DoodleMatic gadget to CES, a device that turns handmade drawings into playable games. The device includes 39 game design concepts and vocabulary and presents them in an interactive way with open-ended questions and by letting kids experiment.
DoodleMatic is a screen-free creative play option that puts the focus on drawing with paper and markers that can also be shared with friends and family, the company said. The device allows users to color and draw a game level and then take a photo of the game in the DoodleMatic app and then share it on social media or via emails.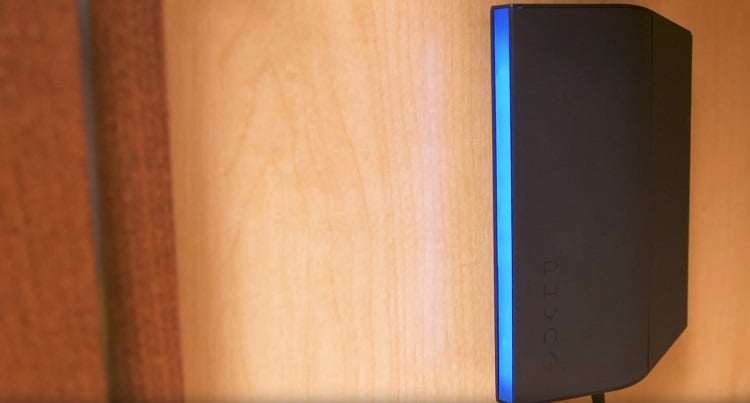 This device connects to a sink and monitors for leaks and water use. Source: Phyn
8) Phyn smart water assistant
Phyn has developed a whole series of water monitoring products, but its latest is a smart water assistant that manages leak detection and water savings for homeowners. The device shows how much water each and every fixture in a home uses, allowing users to track water consumption, identify areas of excess use and take action to conserve and save money.
The device, which includes both sensors and artificial intelligence technology, does not require a plumber to install the device as it is placed under a sink and can alert homeowners to a leak in seconds.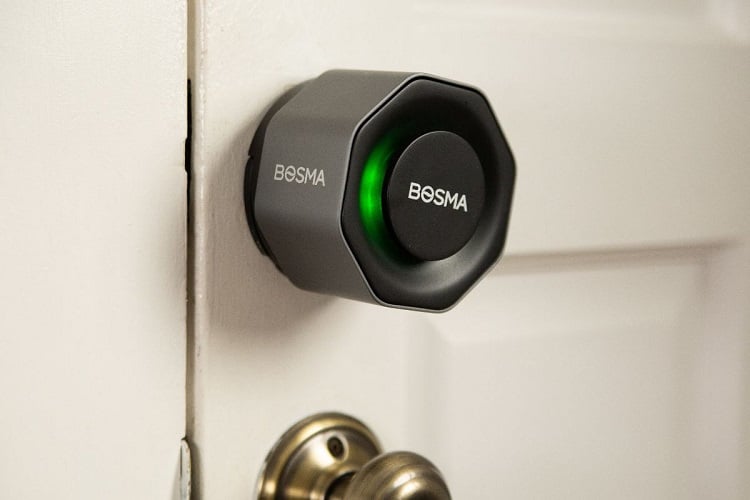 A smart home device that gives alerts when doors are opened or closed. Source: Bosma
9) Aegis smart door lock
A combination of Bosma USA and Ink Studios, the Aegis smart door lock is a next-generation smart home device with built-in sensors that alert homeowners if a door has been left open or ajar. An LED indicator informs the users when a door is opened or closed.
The smart door lock takes about five minutes from start to finish and the accompanying Bosma app can monitor door activity as well as remote lock and unlock the door.
Recently, Bosma crowdfunded a Sentry doorbell that features a biometric scanner to unlock the door using a fingerprint. The company said it might consider crowdfunding the Aegis door lock in February of 2020.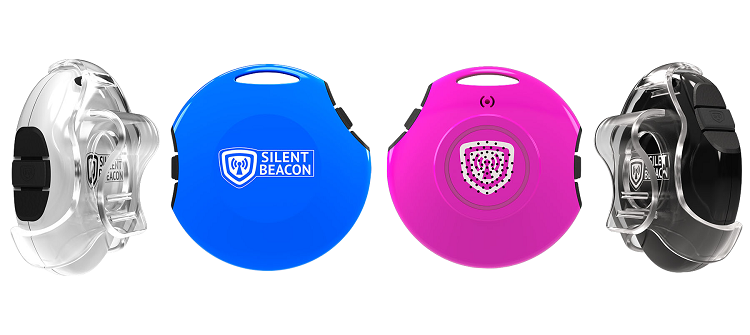 Silent Beacon is a wearable that connects to 911 when a person is in need. Source: Silent Beacon
10) Silent Beacon
Silent Beacon is a safety wearable that instantly notifies networks of an emergency. If paired with a free app, the wearable directly calls 911 and a text, email and GPS location are sent to both emergency services and loved ones at once.
The wearable is wireless and can be placed on a keyring, lanyard or even a belt loop. The company said the device can be used by businesses to assess an online portal that tracks and sends alerts to desktops or by individuals to monitor the elderly or those with special needs.
While the device is silent, it doesn't have to be as it will ring, vibrate or even blink yellow when a user needs assistance. There is also a "find me" feature in case the device is misplaced.
CES 2020 takes place Jan. 7-10 in Las Vegas.