Skyworks has added the SKY66318-11 to its family of high-efficiency power amplifiers (PA) that are designed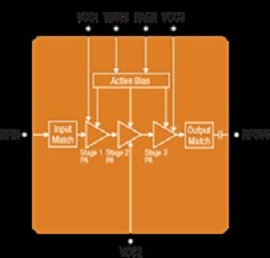 Source: Skyworksfor the stringent requirements of enterprise small cell applications.
The PA offers wide instantaneous bandwidth and is fully input/output matched with high gain and efficiency. Active biasing circuitry is also integrated to compensate for PA performance over temperature, voltage and process variation. With a compact 5 mm x 5 mm package, the SKY66318-11 is ideal for 4G LTE and 5G NR systems operating from 3300 to 3600 MHz. The SKY66318-11 is available on major transceiver reference designs.

The SKY66318-11 is part of a high-efficiency, pin-to-pin compatible PA family supporting major 3rd Generation Partnership Project (3GPP) bands.
