Can mini-LED technology deliver improved television picture quality compared to OLED — for less money? The consumer television market can start answering this question in October 2019, when Chinese manufacturer TCL introduces its 8-Series TVs. Television screens using this evolutionary technology can achieve sharper contrast between dark and bright portions of an image, a quality that OLED already delivers, at a lower price.
How does mini-LED work?
Mini-LED technology aims to improve image quality by improving local dimming, the process by which a TV screen blocks the light emitted by an LED to a dark section of an image. Better local dimming improves the contrast between bright and dark sections — the contrast ratio — and thereby improves image quality.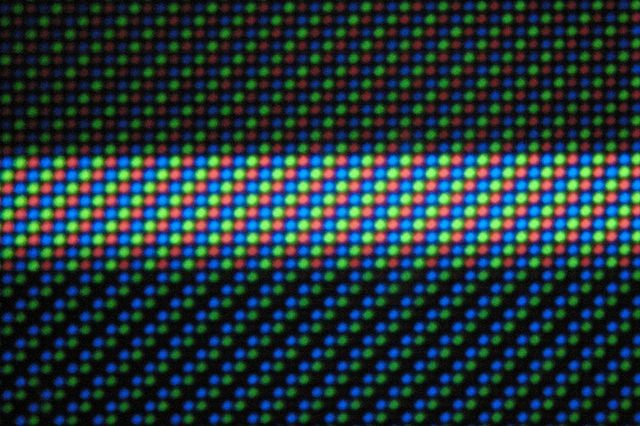 Source: Wikimedia Commons, CC BY-SA 3.0Contrast ratio is not the only ingredient that affects image quality; color accuracy is the other. When viewers pick between side-by-side displays with a higher contrast ratio and those with greater color accuracy, they opt for the former over the latter, and better contrast ratios can be less expensive to achieve.
To dim a section of an image, OLED technology dims each pixel in an image. Non-OLED displays do not dim the light behind the LCD screen; instead they attempt to block light from reaching the screen. Blocking light from hitting areas that should be dark is referred to as local dimming. Both edge-lit and full-array LED screens use local dimming. Neither type of screen dims individual lights or pixels; instead, light to regions of an image is blocked.
Blocking technique varies. In edge-lit screens, strips of LEDs are turned off, generally affecting tens of standard-size LEDs. In standard local dimming, hundreds of LEDs are turned off in hundreds of zones. The more strips or zones, the more accurate the dimming and the crisper the picture will be.
How much does mini-LED improve picture quality?
The new mini-LED screen technology replaces standard-sized LEDs with smaller-sized lights, usually smaller than 0.2 mm and often smaller than 0.1 mm across. Smaller LEDs are dimmer, but increased efficiency increases the amount of light created by the same amount of energy. Using smaller LEDs allows a manufacturer to pack more lights behind the LCD screen and to dim them with greater precision.
Greater precision helps eliminate blooming, a visual artifact that results when dimming resolution is coarser. Without blooming as a potential problem, the individual LED lights can handle more energy and light up brighter.
A better approximation of a sharp image
Mini-LEDs will not revolutionize television screen displays. OLED technology is preferable but not widely available in television sizes. Quantum bits might challenge OLED for supremacy in the future. MicroLED could be an alternative, especially for larger screens and for those with deep pockets. One writer calls Mini-LED technology "the latest band-aid keeping [LCD] in the game…but this is a pretty good band-aid." Consumers can soon vote with their dollars.