CES 2021 is all-digital this year with vendors having to use Zoom and Microsoft Teams to debut their latest wares to the global audience. But that has not changed one of the longest running traditions from the show: The introduction of new and impressive television technology.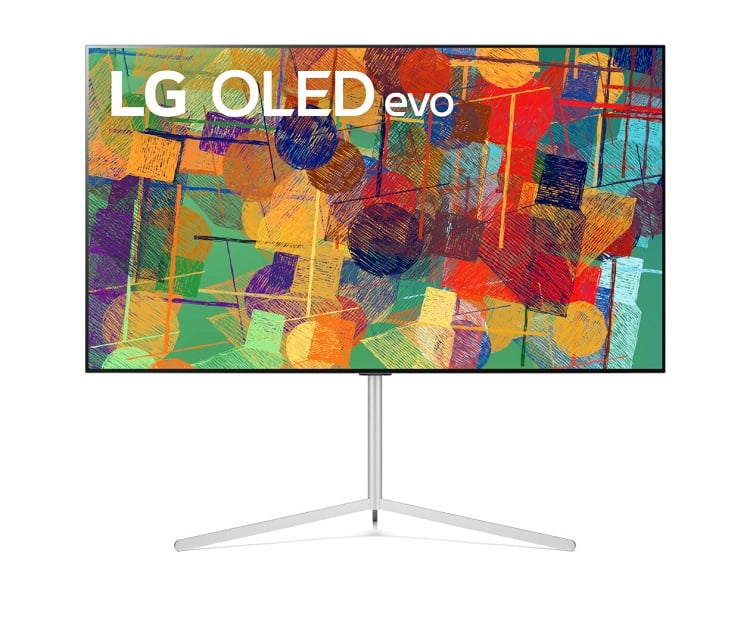 LG's new OLED TVs run up to 83 in and include a new processor with deep learning technology. Source: LG
LG Electronics
LG has introduced a lineup of organic light emitting diode (OLED) and quantum nano-emitting diode (QNED) TVs, boasting size options from the 48 in variety to more than 83 in.
The TVs feature LG's latest intelligent processor, called Alpha 9 Gen 4 AI, which includes deep learning to enhance upscaling to make content look good despite being on a massive display. The processor also features AI Picture Pro, which recognizes onscreen objects such as faces and bodies and distinguishes them between foregrounds and backgrounds, processing each object independently to make images more 3D.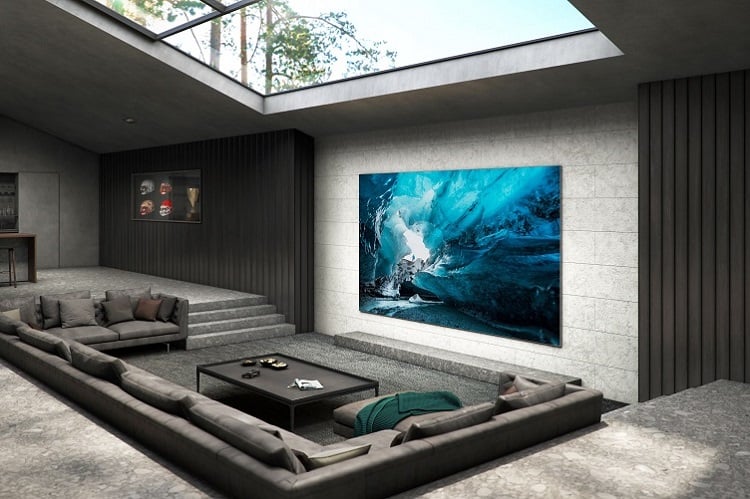 The Micro-LED TV features similar technology Samsung used to display its massive Wall TV a few years ago. Source: Samsung
Samsung Electronics
Samsung launched the pre-sale of its massive 110 in Micro-LED, a TV that the company claims offers unmatched vibrancy and brightness with self-emissive LED display technology. The Micro-LED technology was first introduced by Samsung in the form of a wall, which was a system of configurable modules that could be installed professionally.
This uses the same technology, but in traditional TV form, streamlines the installation and calibration as the TV is prefabricated. The TV uses micrometer-sized LED lights to eliminate the backlight and color filters used in conventional displays. Instead, it is self-illuminating, producing light and color from its own pixel structures.
This results in 100% of the DCI and Adobe RGB color gamut and delivers wide color gamut images taken with high-end digital still cameras for a lifelike image from the displays' 4K resolution and 8 million pixels.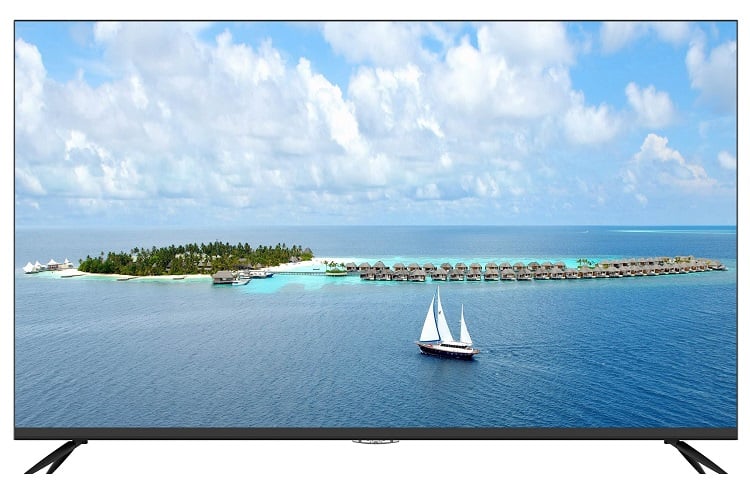 Konka's Android TV can be switched to different modes for gaming and can cast to different devices through Chromecast. Source: Konka
Konka
Chinese consumer electronics vendor Konka introduced its 2021 Android TV that features an ultra-wide color gamut that renders over 100% of DCI-P3 and features the company's HiBright Pro LED backlighting, a quad-core ultra HD engine, 4K HDR, 4K game mode, full video calibration menu, personal audio and built-in Google Assistant voice control.
Because it runs on Android, it includes built-in Chromecast as well as Wi-Fi, four HDMI inputs, and the ability to display video from Konka's smart home products such as video doorbells and cameras.
TCL
TCL came out with a new round of mini-LED TVs at CES this year, and was joined by LG and Hisense, both of which debuted the television technology at this year's tradeshow.
Additionally, TCL also introduced a new series of 4K and 8K televisions, called the XL collection, which is the first lineup of 85 in TVs. Three different models are included in the collection including the 85 inch 4-series TCL Roku TV that allows for 4K viewing and streaming of internet content. The second TV is the 85 in 4k HDR TCL Roku Tv with QLED picture quality. The last model is the 85 in mini LED powered 8K TCL TV with QLED wide color technology.
The TVs feature quantum dot color technology for better brightness and wider color volume, Dolby Vision and Dolby Atmos, Contrast Control zone technology to optimize the image across individual zones, and a variable refresh rate of 120 hz HDMI input support for gaming and more.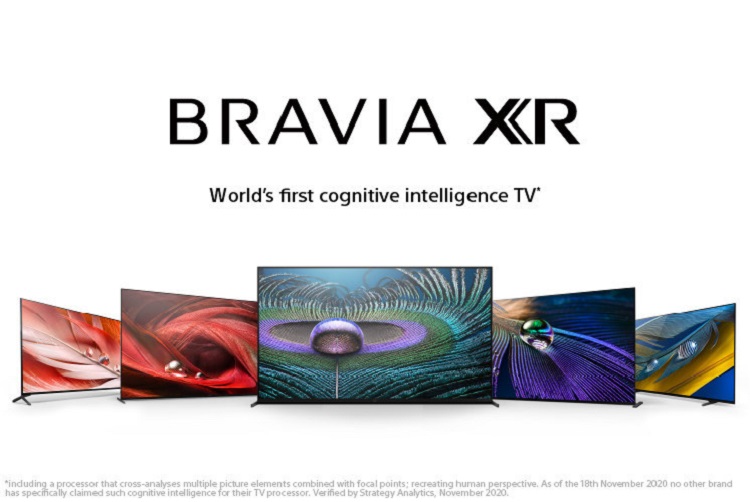 The new Bravia line from Sony includes a cognitive processor that separates the TV into different zones and focuses on the most important parts. Source: Sony
Sony
The Japanese consumer electronics giant introduced what it claims is the world's first cognitive intelligence television with its Bravia XR brand of 4K LED and 8K LED TVs.
The TVs are powered by the Cognitive Processor XR that divides the screen into numerous zones and detects the focal point in the picture. Using AI, the TV then detects and analyzes picture elements like color, contrast and detail individually, cross analyzing an array of elements at once.
The new models consist of the 75 in and 85 in 8K LED TV models and the 55 in, 65 in and 75 in 4K TVs include Sony's XR Motion Clarity technology, X-wide angle technology, acoustic multi-audio and voice assistant capability for a hands-free viewing experience as well as all the streaming bells and whistles that come attached with nearly every model.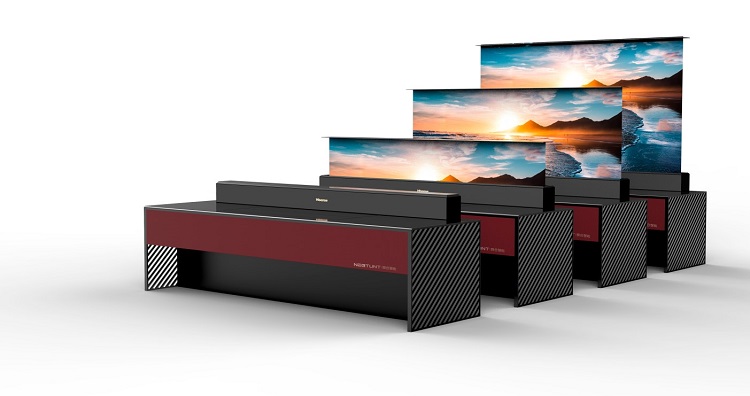 Hisense's prototype self-rising laser TVs are shown here with screen sizes ranging from 75 in to 100 in. Source: Hisense
Hisense
Chinese consumer electronics giant Hisense introduced at CES a new series of laser TV products in the TriChroma Laser Series, but prior to the show the company showed off its other laser TVs such as the self-rising screen laser TV that can be hidden from view, clocking in at a massive 75 in to 100 in.
Hisense said the prototype self-rising screen laser TV is the ideal form of TV for a family that is integrated into the entire home and only appears when needed. The form factor provides a rolling screen that emerges with the push of a button.